Responsibly Sourced Gemstones and Custom Jewelry that Give Back to Artisanal Mining Communities.

During my first trip to Tanzania and Kenya with the documentary film, Sharing the Rough, I (Monica) fell in love with East Africa: the people, the terrain, the hunt for gemstones. I was struck by the tenacity of the hard-working people in the East African gem trade, as well as amazed by the beauty and variety of their incredible gemstones. I was inspired to help East Africans participate in the international gemstone trade, and give back to these assiduous East African gem communities.
And so ANZA Gems was born. We create a transparent, traceable journey from the mines of East Africa to you. With our gems and jewelry alike, we see each design through from rough gemstone to finished product, thoughtfully collaborating with independent artists every step of the way, and capturing the unique story of each piece.

Every journey begins beneath the surface of the East African terrain. I am passionate about visiting gemstone mines on my travels to Tanzania and Kenya; meeting the men and women who work so hard to unearth our gems. It's important to me to get a glimpse of the life of a miner – experience their love of the gem hunt, learn about their challenges, witness their triumphs.

Back in the United States, the beauty of these gemstones is revealed by a number of faceters from master gem cutters to emerging talent. The result is an array of custom cut gems in nearly every color of the rainbow and every variety the land provides in East Africa.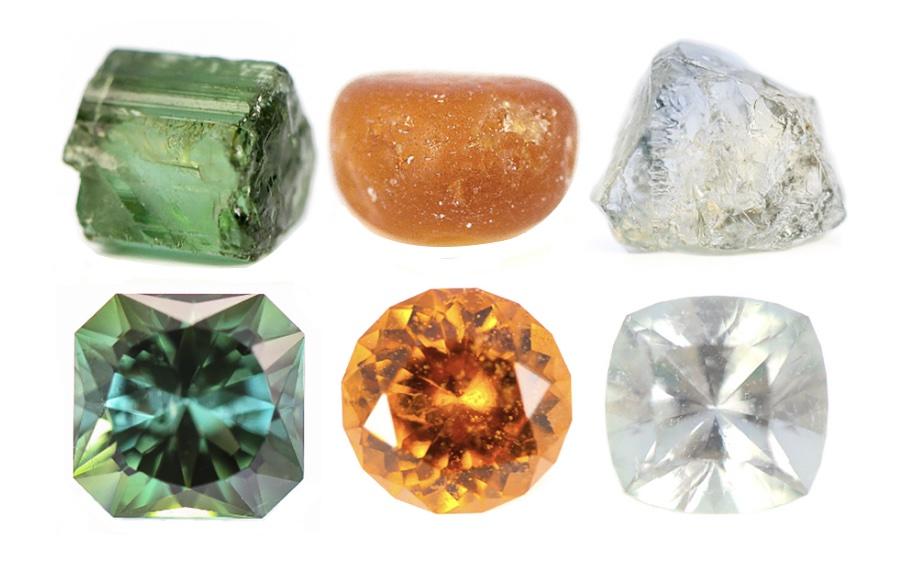 I am happy to supply designers with these responsibly-sourced gems, but I also love collaborating with jewelry designers on capsule ANZA collections to create custom jewelry that reflects the variety of the most brilliant design talent in the world.
The journey of an ANZA gem is not only a rich story, but also creates a circle of development beginning with fair trade prices paid in East Africa, continued by supporting independent artisans who facet our gems and create our custom jewelry, and ultimately reinvesting at least 10% of sales to education and other initiatives supporting gem communities. This includes education at the primary level, as well as at the jewelry trade level with vocational schools teaching Africans marketable skills of gem cutting, grading and sorting. Our goal is to have East Africans facet their own gems, design their own jewelry, and fully participate in the global gemstone trade.