MEET OUR CUTTERS
It takes a skilled faceter to study and coax the most vibrant faceted gem possible from its rough exterior. Each cutter we use is an artisan, using a combination of physics, artistry and hard-won experience to produce a magical combination of fire, brilliance and dispersion.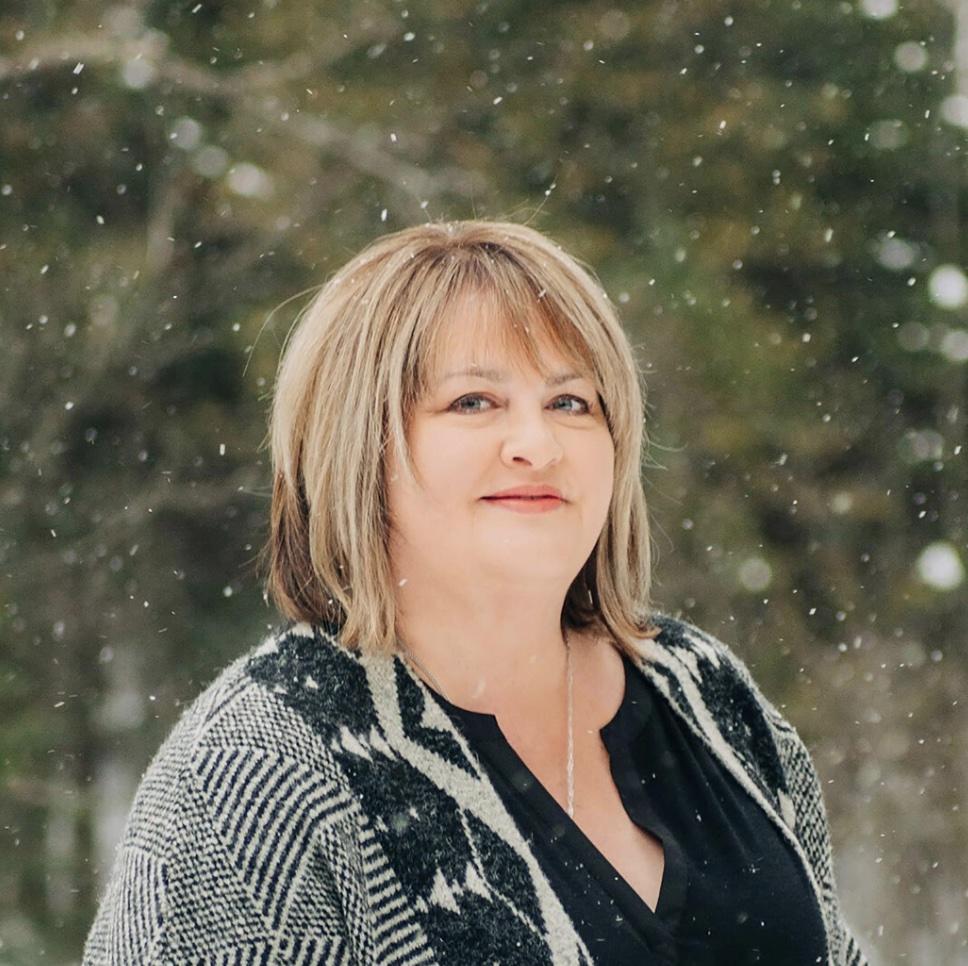 BETH STIER
I live in the metro-Detroit area and became interested in jewelry and gemstones in high school. My decision to pursue a career in the industry intensified while attending The College of Creative Studies, where I graduated in 1991. I've always enjoyed the creative aspects associated with designing custom jewelry and spent over 20 years as a bench jeweler for various boutique stores. It was during this time that I met Roger Dery, a world-renowned Gem Cutter, who taught me the techniques that I use today. My favorite part of working with gemstones is planning the cut based on the stones shape and then trying to find the perfect facet pattern to match it. While it helps to refine techniques by using the same patters repeatedly, I try to test myself by using a variety of facet styles to enhance my skills.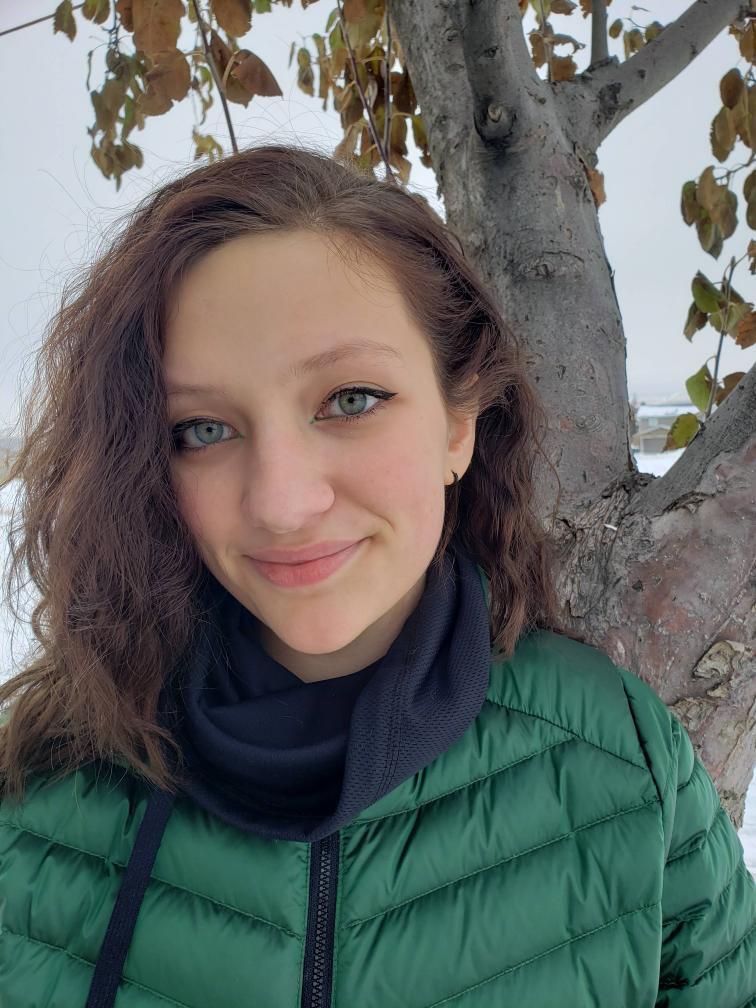 NADINE MARSHALL
I've been cutting since December 29th, 2018. I started getting into rock hounding when I was 4 with my grandma, and when I was 7-8 my dad started taking me gold panning and to gemshows. We got involved in the local rockclub, and I was aware of faceting but since I was under 18 I wasn't allowed to even be in the same room as the equipment. When I was 12, we moved to Washington state and at our first meeting at the local rock club one of the leaders said he was willing to teach anyone of any age how to facet. I immediately got his information and my first lesson started 2 weeks later. My favorite gem to facet is Garnets, especially the green ones!
In my spare time I'm a student at community college. I love learning about different sciences; I've taken Physics, Chemistry, and several psychology classes, and am always trying to further my knowledge. One of my hobbies for a long time has also been writing. I love to write short stories about experiences I've had and things I've learned. Something surprising about me is that before I turn 18 next year I'll be graduating high school with Honors and an Associates degree, and celebrating my 4 year anniversary of starting my own business.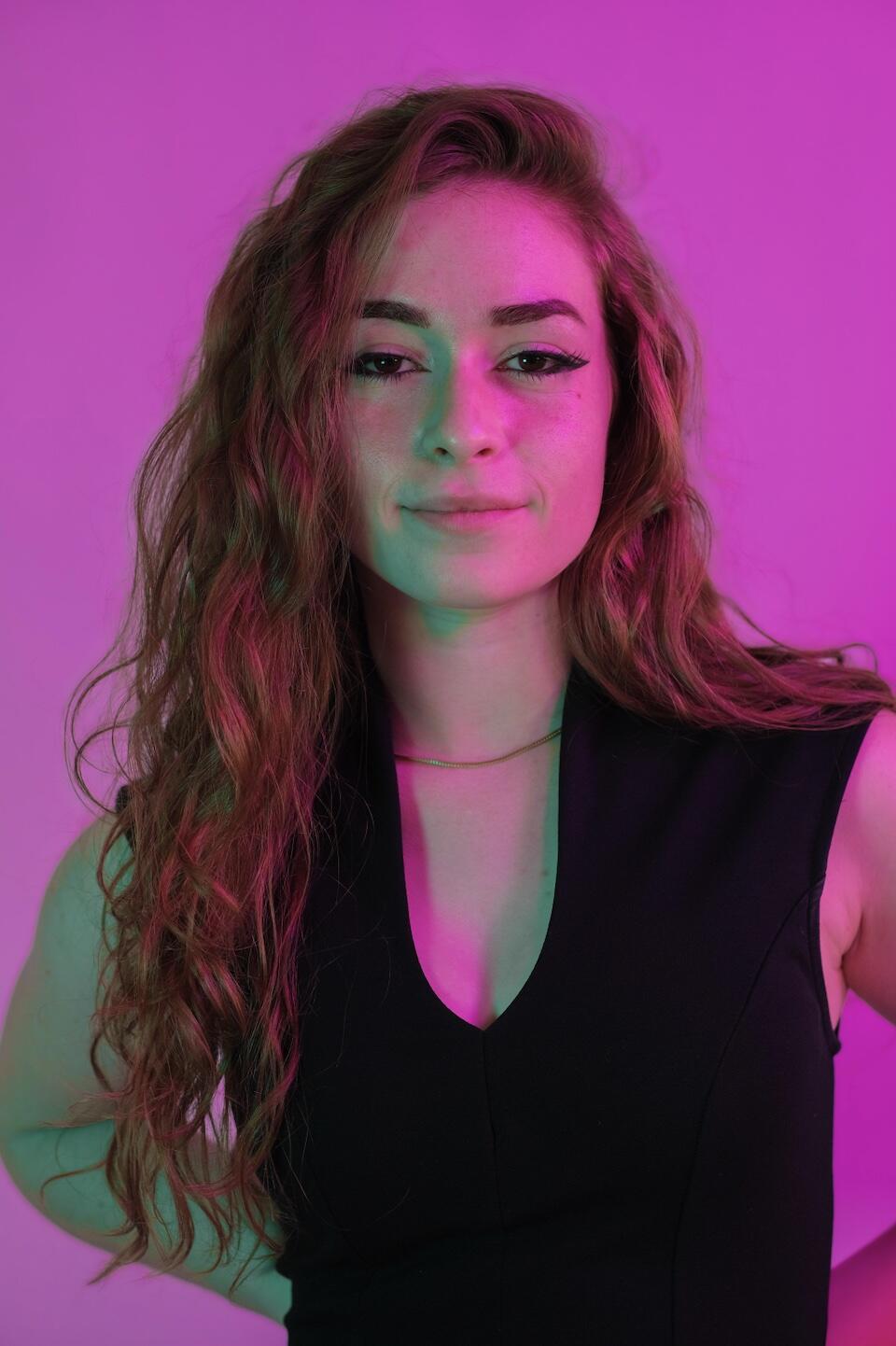 JENNA SLOANE
While in college, I felt highly motivated to further pursue my small jewelry business and transform it into something bigger. With that, I felt that studying gemology along with industrial design would make me a stand-out candidate for any job. In June of 2021 while in my junior year of college, I began teaching myself how to facet gemstones. A year after my graduation and 9 months into working as a bench jeweler, I put in my 2 weeks notice and decided it was time to put all of my focus into cutting gemstones full-time.
I hope to make a name for myself in the fine jewelry space as well. With such a strong passion for fine jewelry, I make sure the quality of my stones can reflect the quality of the jewelry as well. I'm also known for having CAD models available for all of my gemstones that can be distributed for CAD jewelry purposes upon request. The use of CAD enables me to cut highly unique gemstones and greatly assists the gem setters when fabricating their pieces.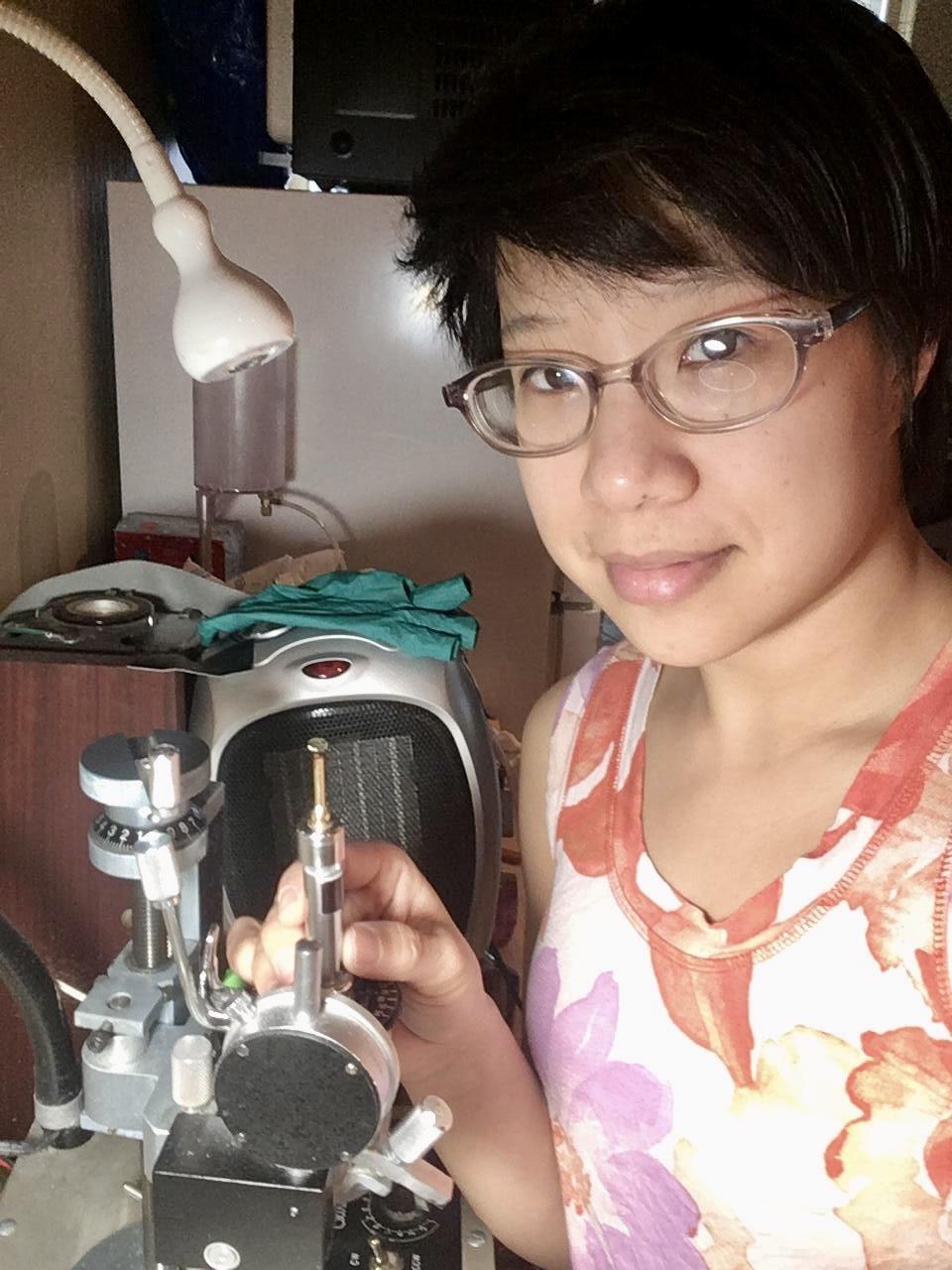 MICHELLE MAI
By day, Michelle is a hardworking food scientist in California. By night, she is a lapidary for custom faceting of colored gems. She first fell in love with gemstones as a young child, finding garnets in the crushed granite gravel track at her elementary school, and reading everything she could on crystals and gems. Her burgeoning interest lay dormant until 2016 when she contemplated what it would take to make her own rings, so began to teach herself how to facet, and it quickly became an obsession. One day, she'd like to cut and collect one of everything in every color!

About MVMgems:

A specialist with smaller stones, Michelle's work is characterized by her ability to bring out the best in any material and use her improvisational skills to make each piece unique. She is a master of detail, once placing 151 facets on just a 5mm stone. An avid designer, she now has many distinctive custom designs, making her popular on Instagram. She draws inspiration from a variety of sources, with many of her designs reflecting floral features, astronomical references, geometric principles, science concepts, or culturally significant events.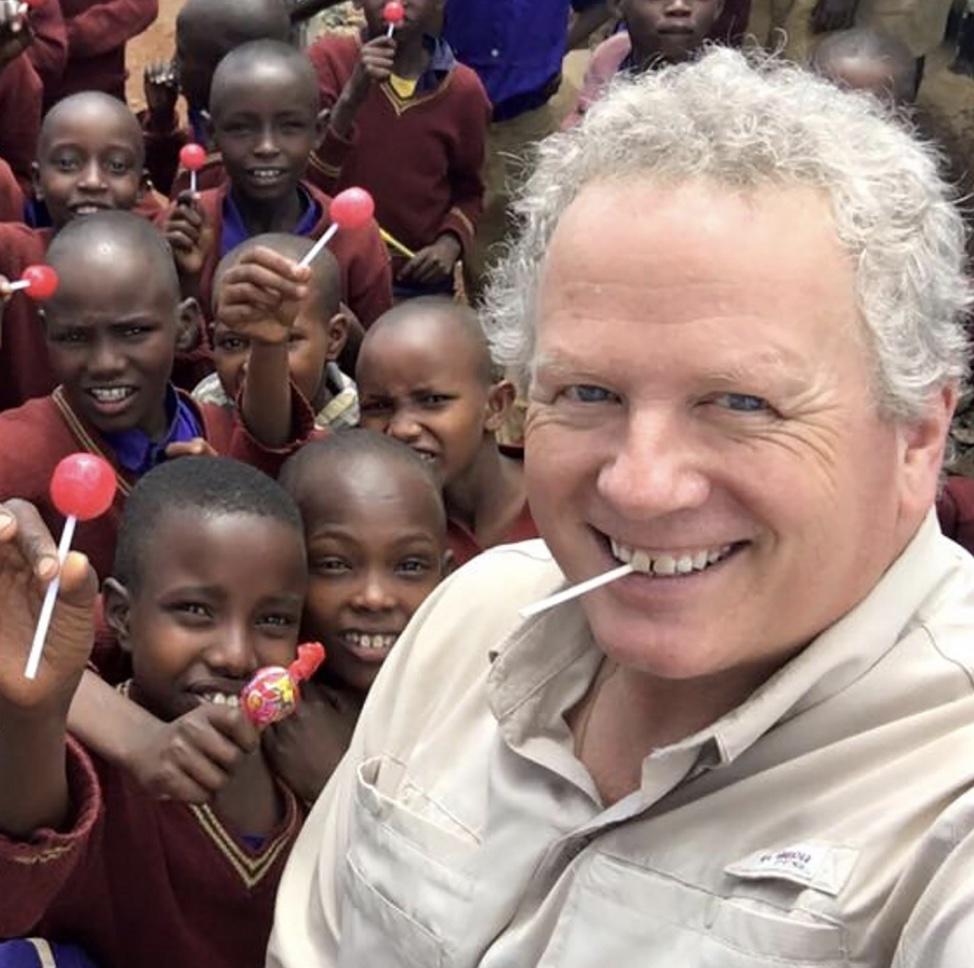 Dan has been cutting gems for nearly 20 years following a life-long love of gems and minerals. He is a GIA Graduate Gemologist, and Certified Master gemstone faceter. Dan also holds a degree in geology and has traveled extensively mining and purchasing gem rough both domestically and overseas. He is currently Vice President of the United States Faceting Guild.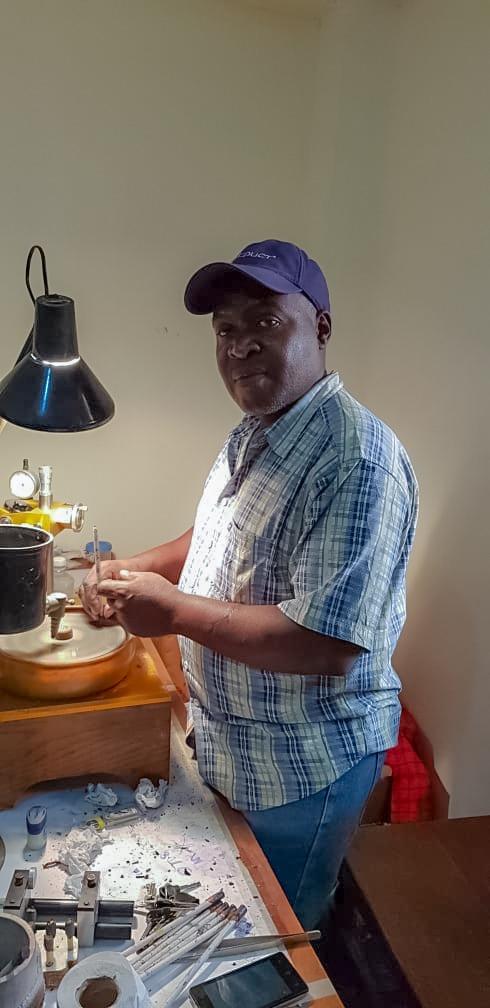 JOHN KIBISU
John Kibisu was born in Dar-es-Salam, Tanzania in the 60's, where his parents worked. His father was an Army officer. They later moved back to Nairobi, Kenya where John attended the Muthaiga Primary School and Eastleigh High School followed by Chavakali High school in Western Kenya. He wouldn't make it to University, so he joined Taita Estate working as a boiler technician.
During his stay at Taita Estate, he was first introduced to gem cutting at a gemstone training by one American 'white' lady known as Leyla. He fell in love and began his 29-year career in gemstones.
John first worked in gemstones in the early 90's at a company called 'Coast Gems' in Mombasa, Kenya. The mid 90's took him to Arusha, Tanzania where he worked with 'Wanapolo Gems' & 'Glitter Gems.' In 2005, he moved to Dar-salaam where he worked with 'Mwalongo Gems' for 2 years before returning to Kenya in 2008 and settling at Lodwar working with 'Bilali Gems.' In 2010, John moved to Voi where he worked with the late Okeno at 'Brayogo Safaris' for 3 years until moving to Uganda to work with a jewellery company. He came back to Voi in 2016 and began cutting with 'East Africa Gems' where he currently works.
WHY HE BECAME A CUTTER
It was not in his mind until he worked at Taita Estate where he became interested and passionate so he became a gem cutting expert and enthusiast.
John has developed a strong bond with gem cutting over the years. He loves it because it's dynamic and challenges his creativity. Every day he strategizes making new cuts and trying to compete with international cuts, although it's challenging because it requires better facilities which he can't always access. John also loves teaching the young and upcoming generations since we have an inadequate supply of cutters in Kenya.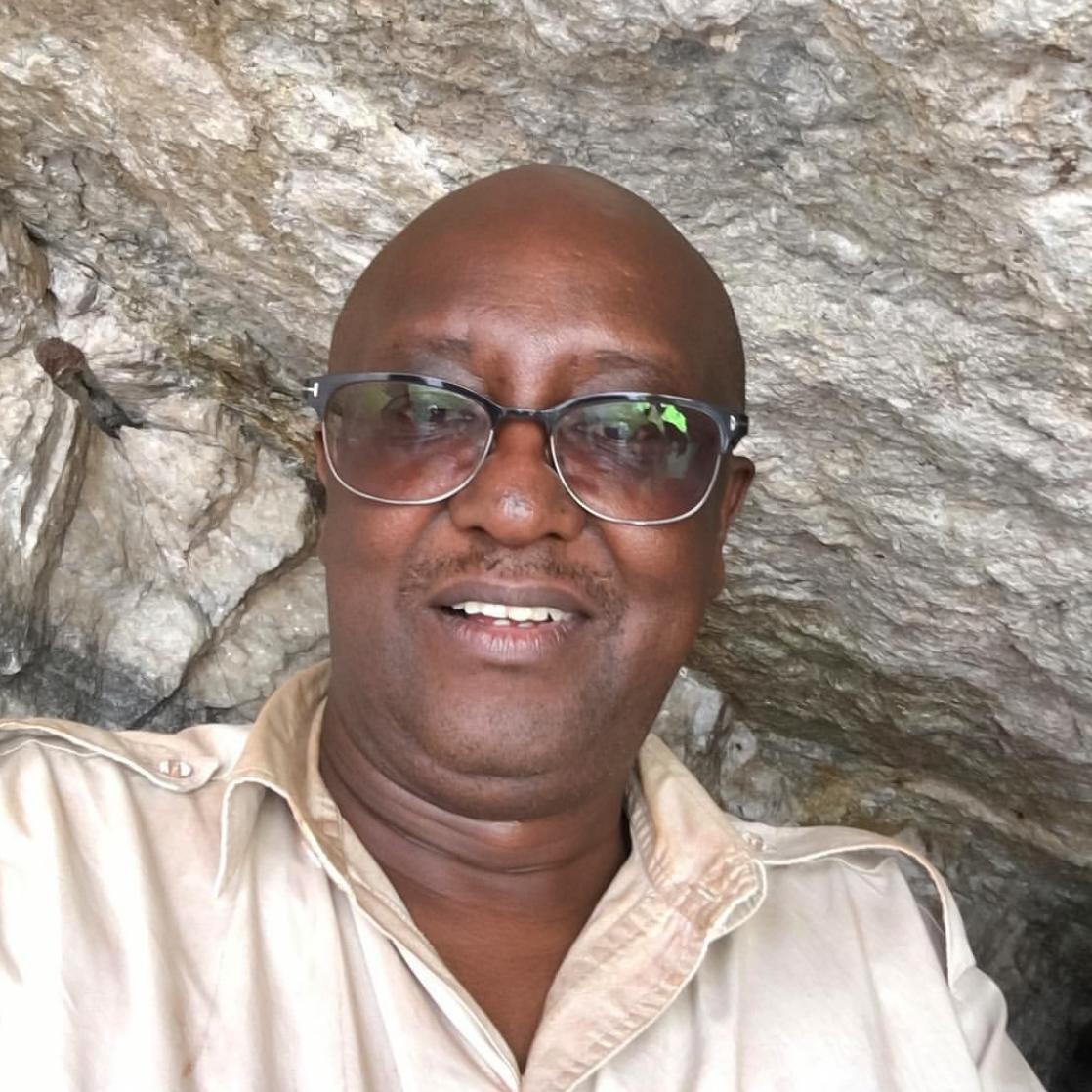 I'm Marvin M. Wambua, a native of Nairobi county, Kenya. It's always fascinating to see a precision cut gem. It gives me an enormous pleasure to work on a piece of rough and come up with a gem that is going to make that special someone happy. Ever since I was introduced to meet point faceting, I believe every gem deserves proper facet arrangement to unleash its optimum brilliance. I'm fond of cutting stones into classic shapes especially the antique cushions.
My journey into gemstones started by seeing my dad with small shiny stones, he used to call corundum, Tourmaline, Tsavorite, and Tanzanite – to mention a few. He would travel with his partners to Voi, Kenya or Arusha, Tanzania for the stones and then sell them to international gem dealers who frequented Nairobi. At times I would accompany my dad to Nairobi where he would meet his clients at the international hotels, where I was intrigued by the ambiance of the lobbies. Years later, I got a chance to study in America and hotel management was the obvious choice as a major – I wanted more of the "lobbies".
While visiting New York, I got to see what the gemstones my dad sold look like in finished settings. Years later as an employee working at Marriot in Maryland, I enrolled with GIA for gemology classes. At the same time I had friends who were gem-cutters, to whom l would sell rough stones. In one of my friend's homes, I saw Portuguese-cut glass which mesmerized me. Within a few months, I was enrolled at Gem Cutters Guild of Baltimore, Inc. for faceting classes.
It is exciting and fulfilling every time I clean the epoxy away to see the glitter of the final cut gem, and as I sit in my small office in Nairobi, I always look forward to the next gem in line to go through the unveiling of its maximum brilliance.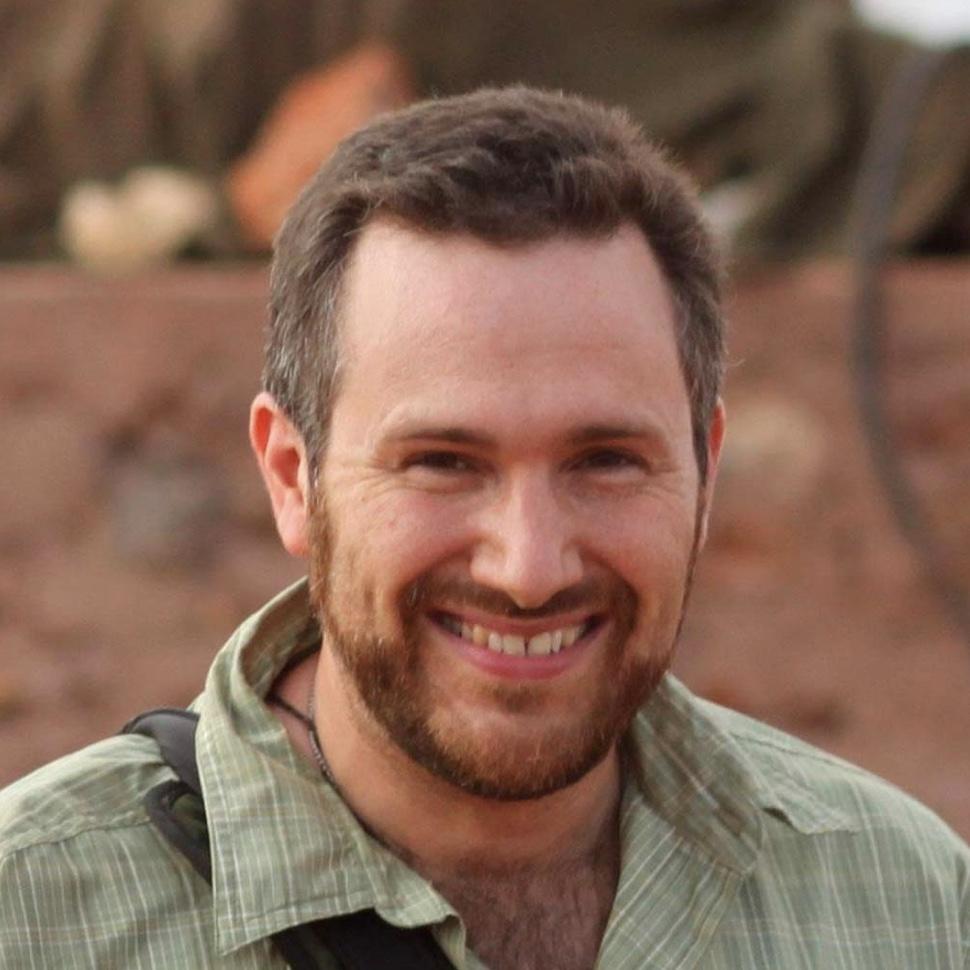 From early childhood, I was always fascinated with rocks and gemstones. My mother quickly learned that checking pockets was essential at laundry time, otherwise small, pretty stones would inevitably be found banging around the laundry machine. Being the son of a small-town New York bench-jeweler, the jump from pretty pebbles to gemstones was completely natural. Over the years, my love of gemstones gave me opportunity to work in various parts of the jewelry trade from behind-the-counter retail sales to wholesale diamonds to estate jewelry. Yet, none of these aspects of the jewelry trade really satisfied me. I learned that I was more interested in the gems themselves than the finished jewelry they were used in.
After college, I decided to formalize my love of gemstones. I began working on my Graduate Gemologist degree from the GIA. One of the benefits of the GIA training is the opportunity to study A LOT of loose gemstones. But as I worked through the courses, I found a strange disappointment with most of the stones I studied. I began to realize that that while most diamonds are very well cut, most colored stones are very poorly cut. I had a feeling colored gemstones were getting short-shrift, though I wasn't certain why.
Then in 2002 I visited a local rock & gem show in Indiana. It's always been fun to walk through the displays of specimens and chat with the old timers who are always willing to share knowledge & colorful stories of field trips past. But one display stopped me cold. Two professional gemcutters were set up with their equipment demonstrating how they worked rough. The finished stones they displayed were amazing — bright, shiny and mesmerizing. I had only seen that kind of performance from diamonds. Then it clicked: fine colored gemstones need not be windowed and poorly polished. Properly cut, even humble rock-crystal quartz can catch & throw light.
I went home and began researching gemstone faceting. The more I read, the more I was hooked. That small rock-show "discovery" ultimately lead me to take up faceting as a trade. I now use state of the art faceting equipment and techniques to create exceptional, fine gemstones that stand well apart from common commercial stones.
Since taking up custom faceting as a trade, I've been able to travel in search of gem rough and stones for recutting. I attend the Tucson gem shows annually have been blessed to travel to Tanzania and Kenya in search of prime gem rough.
Personally, I'm an unapologetic Christian, the father of twins, and husband to a highly intelligent and beautiful wife who works for a small Western NY college. When I'm not faceting gemstones, corralling kids, working in the garden or on an ambulance call, I pursue theology, fiction, martial arts and rock-hounding. In between all of that, we roast our own coffee and I'm always looking for a legitimate excuse to brew some up.

From the backwaters of Sri Lanka to the bazaars of New Dehli, mining in Tanzania to busy market stalls in Madagascar, Roger has traveled the world in search of precious gemstones, but always, after he finds his treasures, he returns home to unlock the beauty of the gems.
Back at his cutting machine, surrounded by tools and instruments, Roger takes the treasures of his travels, works his magic, and makes them sparkle. These, the unique gems that have taken a journey all their own, inspire the creation of heirloom jewelry that will be cherished for generations.
Roger has been in the gemstone business since 1981. His fascination with colored gems began on a three month journey to Europe, Egypt, India and Sri Lanka. By the time he returned, his fascination had begun and to this day his passion continues to be fulfilled. Roger operated as a general colored stone dealer carrying a full line of calibrated gemstones until 2001.
Soon after he entered the business, Roger recognized the importance of jewelry industry education and served on the Gemological Institute of America Alumni Association Board for six years and on the GIA National Committee for two years. He was the first vendor to serve on the Michigan Jewelers Association Board, served as the Education Chair and was instrumental in bringing gemological classes to Michigan on a yearly basis. Roger was also part of an industry consortium that developed a four-year jewelry arts degree program at Kendall College in Grand Rapids, Mich.
Roger's work in the gemstone industry extends far beyond the United States. Roger was recruited by the Namibian government for a project to promote jobs for the Namibian people and he was consequently instrumental in establishing two gem cutting facilities in the country. His desire to serve and maintain relationships with the local people in mining regions has led to various giving opportunities of time, resources, and knowledge. If you are interested in contributing to the miners and their families in East Africa, please contact Roger.
Roger's passion for the "thrill of the hunt" also inspired the documentary, "Sharing the Rough," a film in partnership with jeweler-filmmaker Orin J. Mazzoni III. The film highlights the miners of East Africa and the life, history, and culture of the region, while following the lifespan of a gemstone, from mine to finished jewelry. To learn more about "Sharing the Rough" and the journey of a gemstone, mine to market, please click here.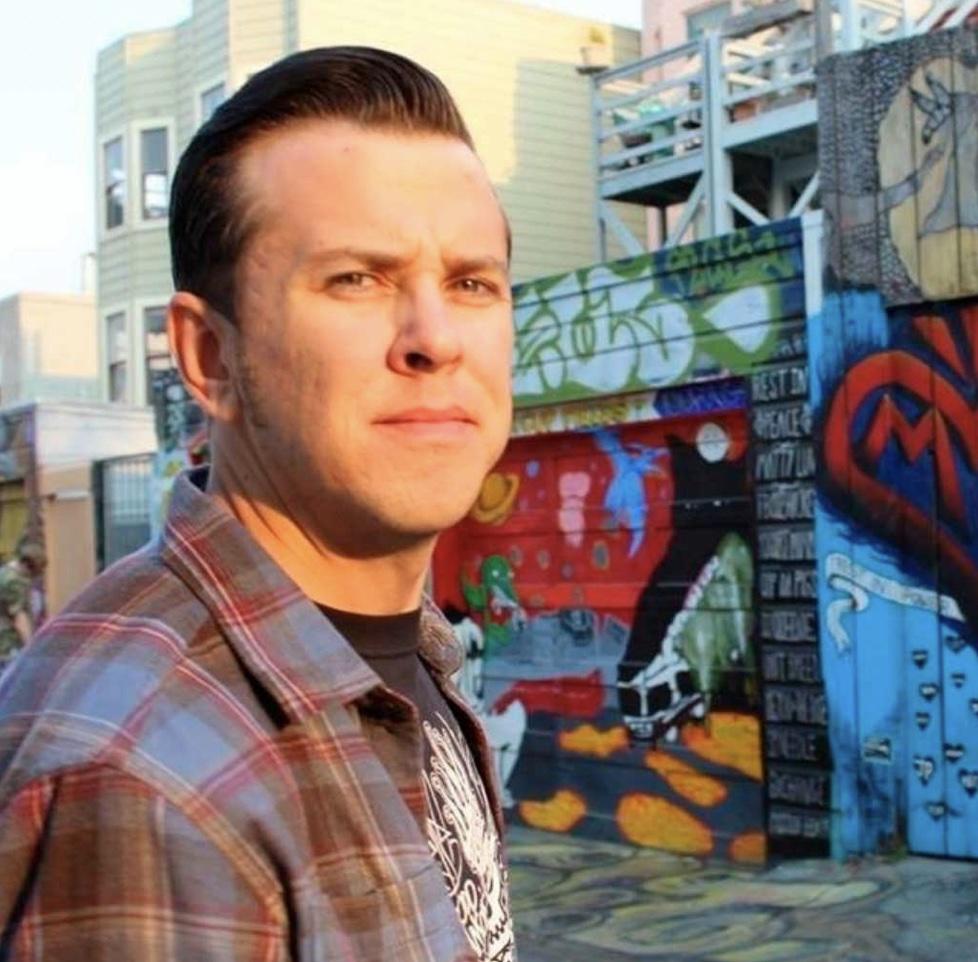 RYAN QUANTZ
I'm an artist from Las Vegas, NV. My focus is mostly gemstones, but I started doing jewelry in 2010. My interest in gems transformed into passion after I took a Gemology class at College of Southern Nevada in 2005. I modified my personal Dremmel tool and taught myself how to cut gemstones. Starting with opal because it is one of my all-time favorites, I learned the basics and expanded more towards the carving end of the spectrum, even doing experiments in inlay and intarsia. I branched out to other gem species and in 2009 I faceted my first stone. In early 2011 I bought a cabbing machine and have been doing lapidary work professionally since. I also purchased my first faceting machine in August of 2012, so I now am able to offer faceted stones once again. I took a jewelry class at College of Southern Nevada in Fall of 2010 and have been doing jewelry work with my own designs on and off since then.
My background consists of training and/or experience in almost every form of fine art there is. I am mostly self-taught- either from books or from good old-fashioned trial-and-error. Being a Fine Arts major at College of Southern Nevada I have done everything from learning design and color theory, to life drawing, painting and sculpture. Outside of school I have done all sorts of things from wood working to tile work, building hyper-realistic model cars to wood carving, wood turning, automotive restoration, music, poetry, photography and more. I am an Accredited Jewelry Professional from GIA and am working towards Graduate Gemologist.