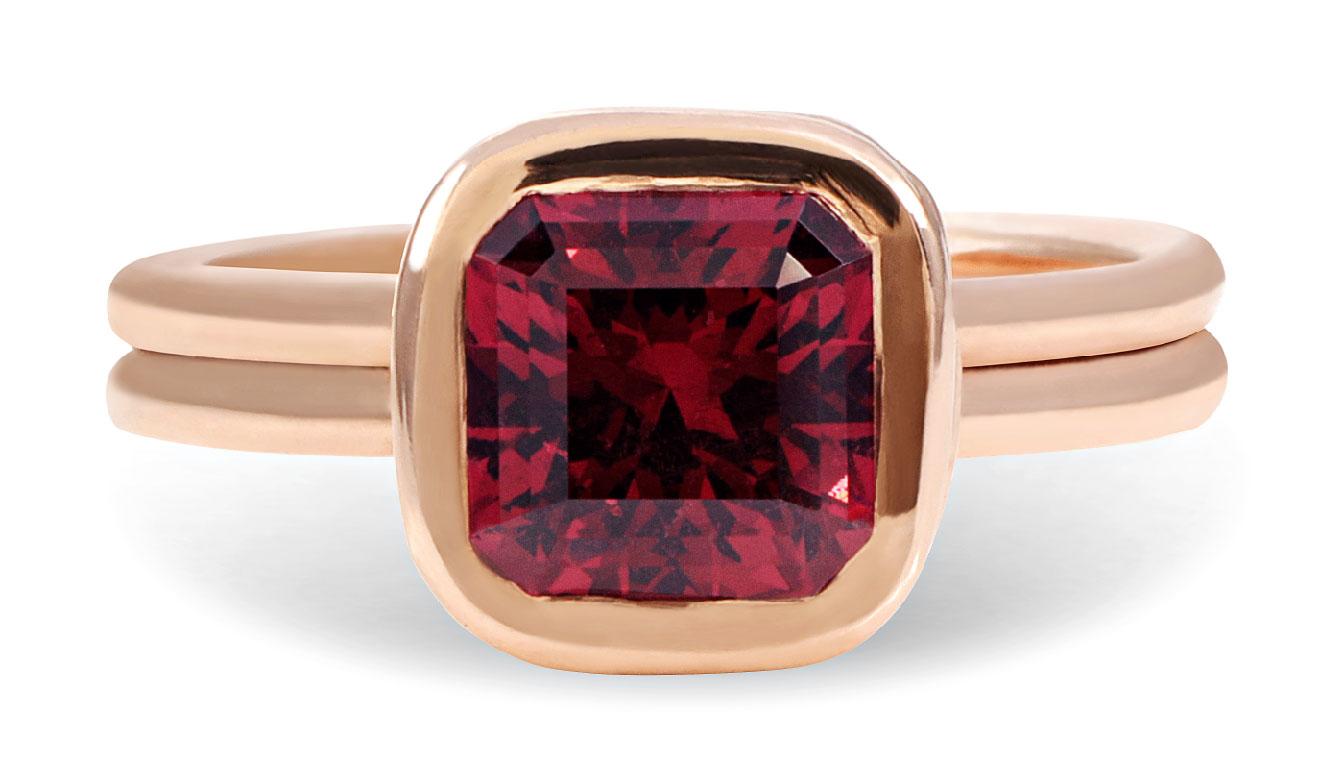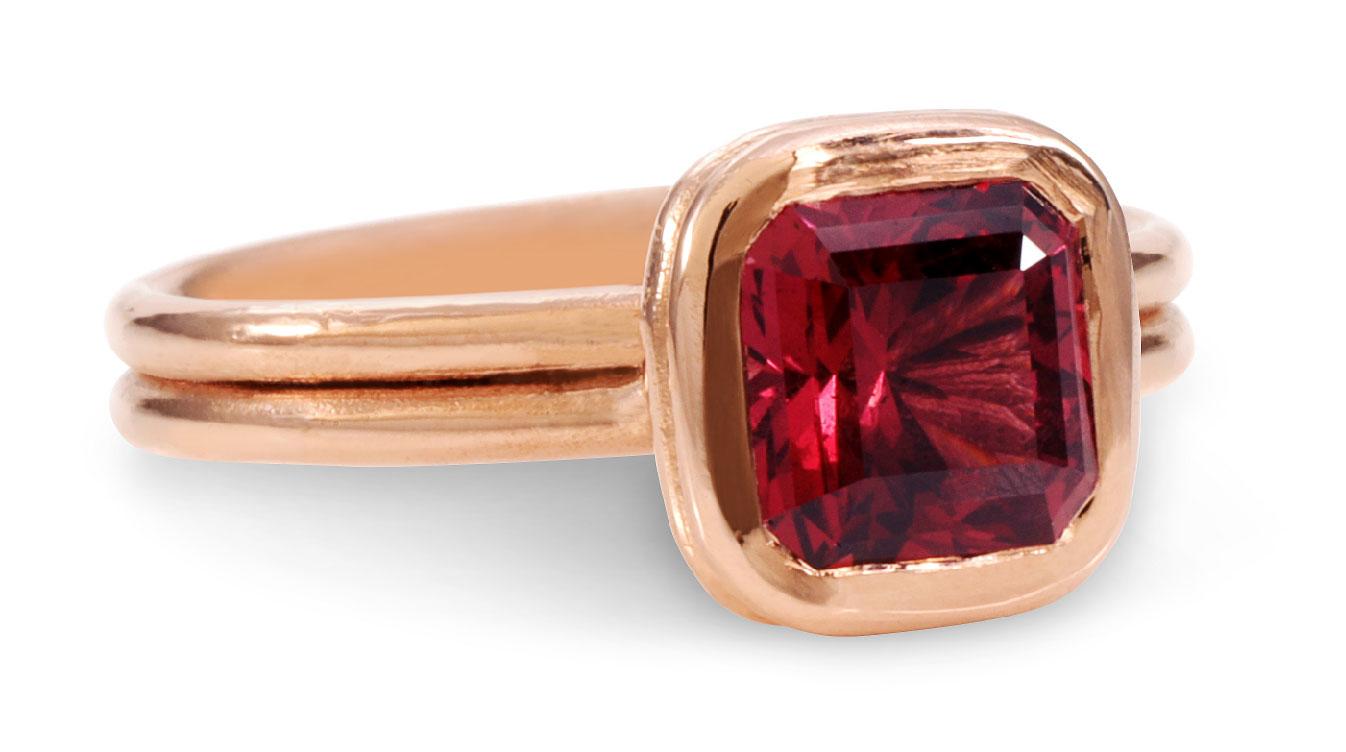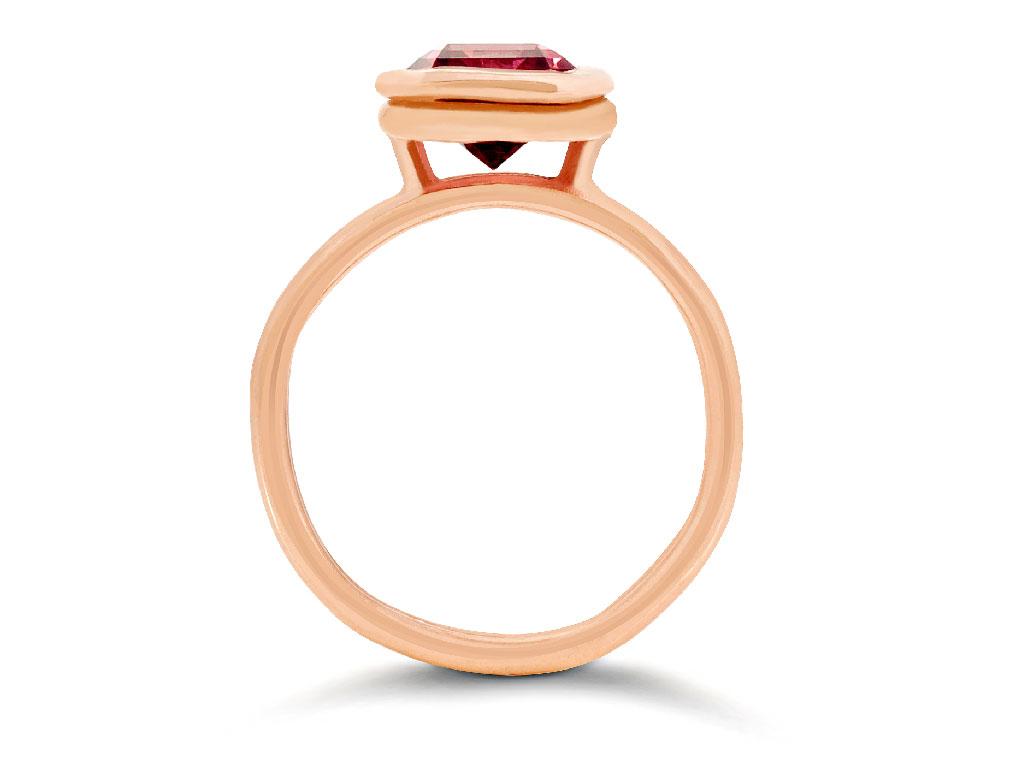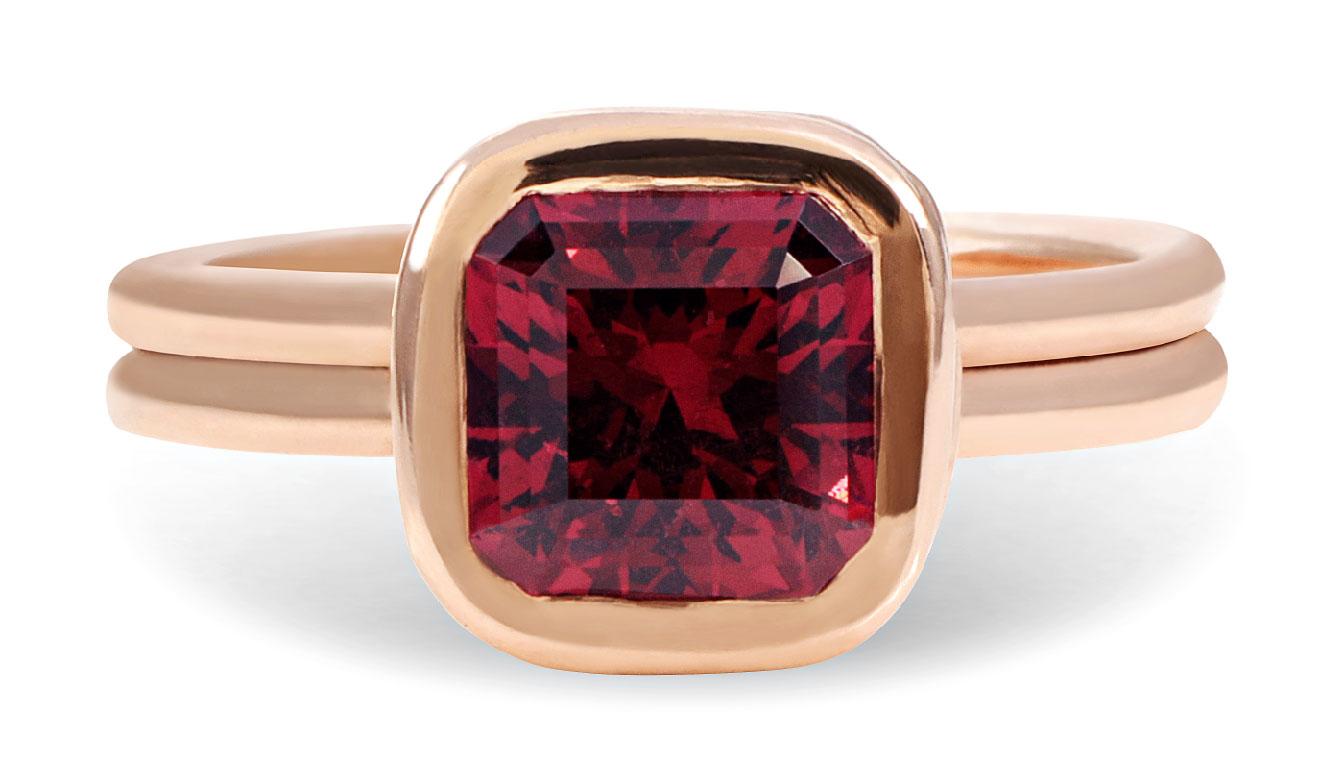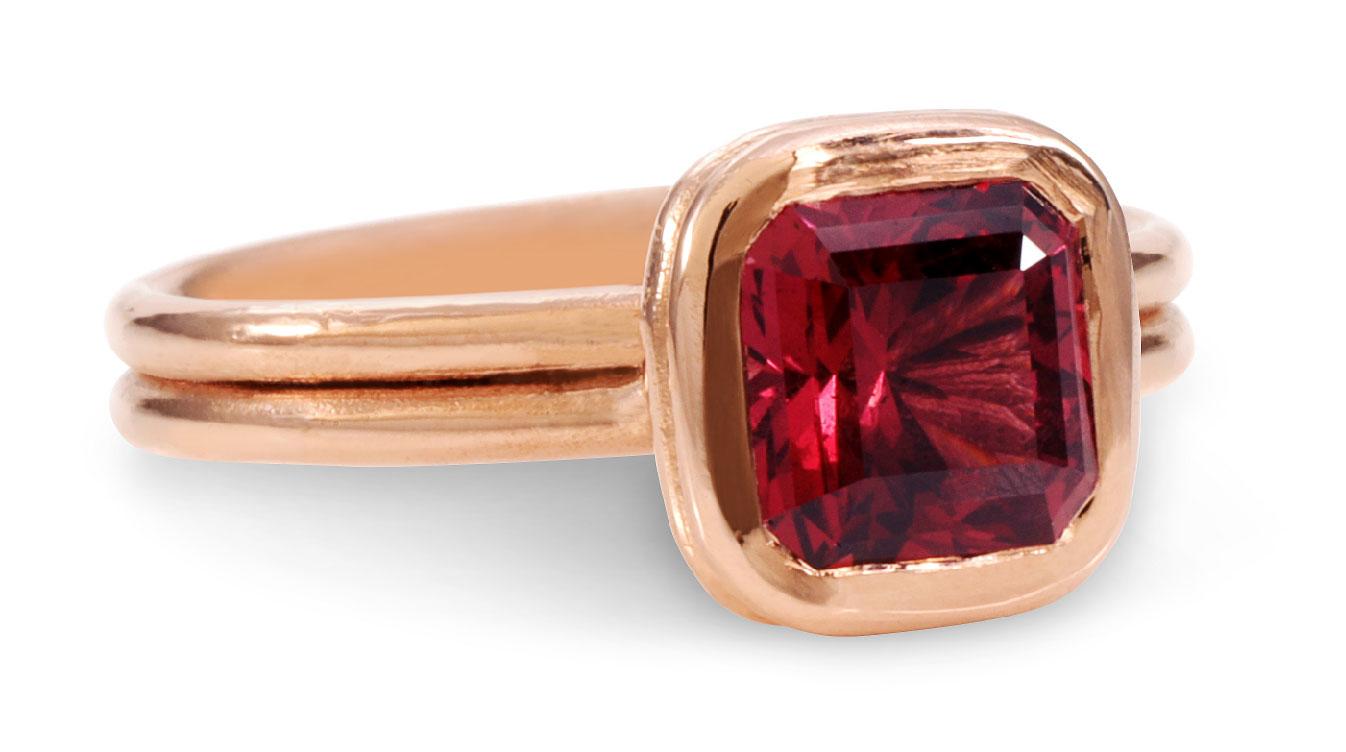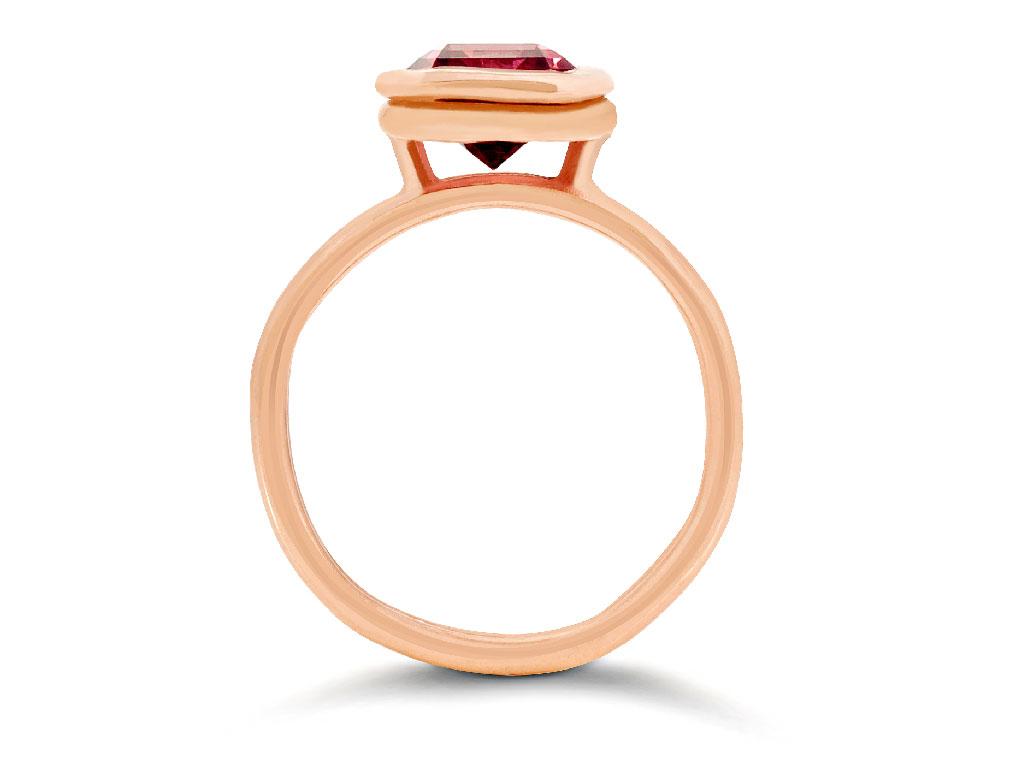 ---
2.43ct Champagne Garnet
14K Rose Gold
Size 6.75
This luscious ring is Mia Chicco's contribution to the Lift Collection benefiting East African women miners.
This "champagne" garnet hails from Mahenge, Tanzania. It was purchased rough in Tanzania, and then faceted into a custom rectangular cut by US faceter Beth Stier. This gem exhibits both pink and orange highlights, a characteristic of the Mahenge region.  
Mia chose to create with this gem because she loves using geometric, less faceted gems in her rustic organic style. The incredible color of this gem caught her eye straight away, and she was dawn to the contrast she could create between the straight clean lines of the gem and the soft, rustic and imperfect finish of her metalwork.
All of Mia's work is inspired by ancient treasures and finding beauty in the imperfect and authentic and this ring is no exception. This ring is all about the gemstone - a simple design is all that was needed to show it off perfectly.  The rose gold keeps the design tonal while highlighting and complimenting the stone. 
Dating back to Antiquity people have believed in the power of gems to influence fortune and health. A red stone is considered powerful because of its resemblance to the color of blood, which stands for life and longevity. Mia's hope is that this piece will serve as a daily reminder to never take these blessings for granted; thus the ring's name: "Anello Di Vita"
100% of the proceeds from this ring will be donated to Gem Legacy.
---