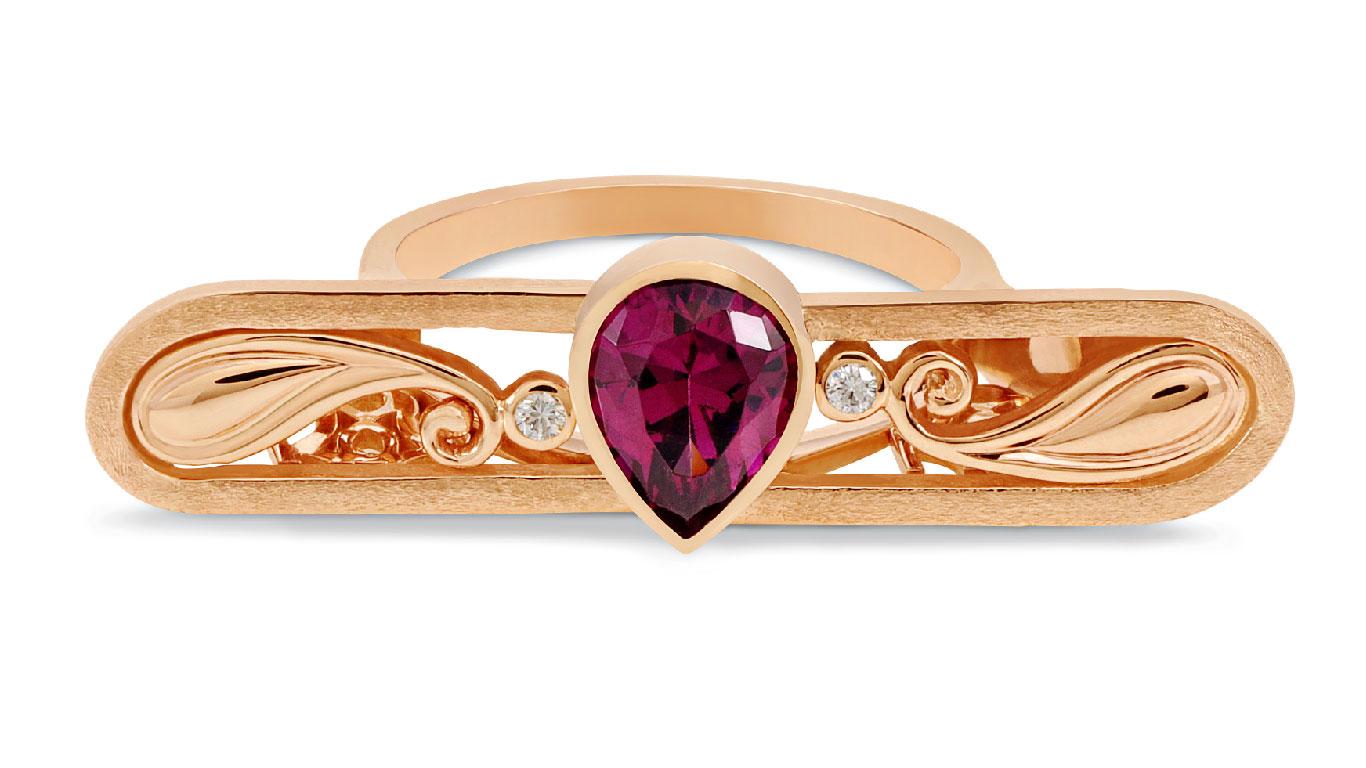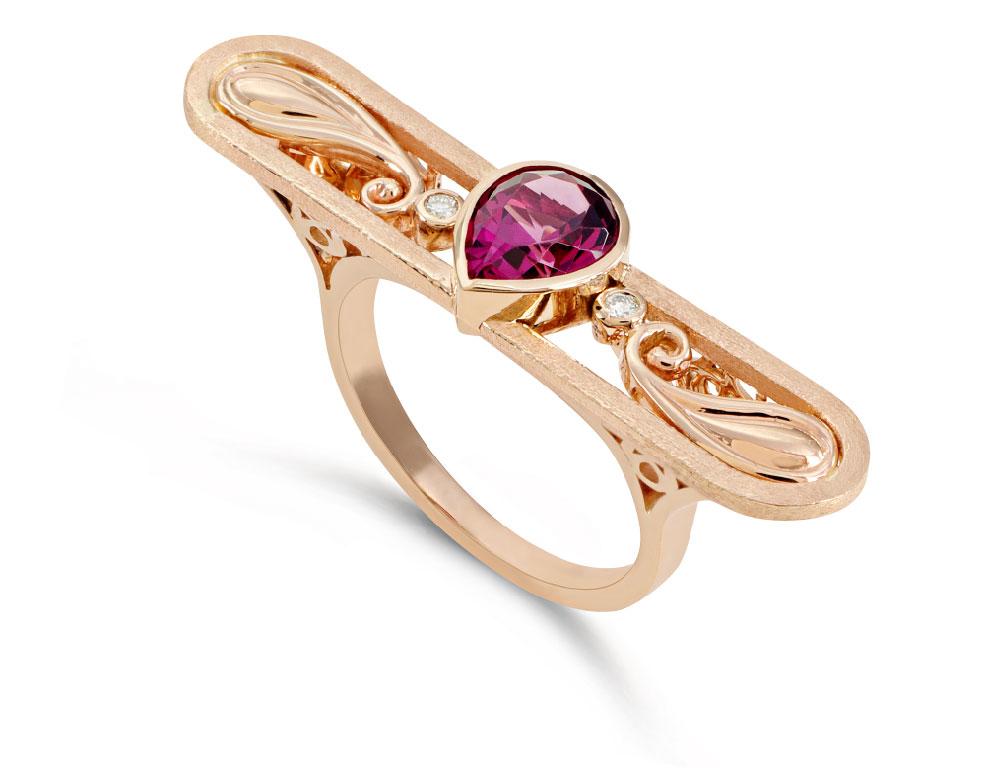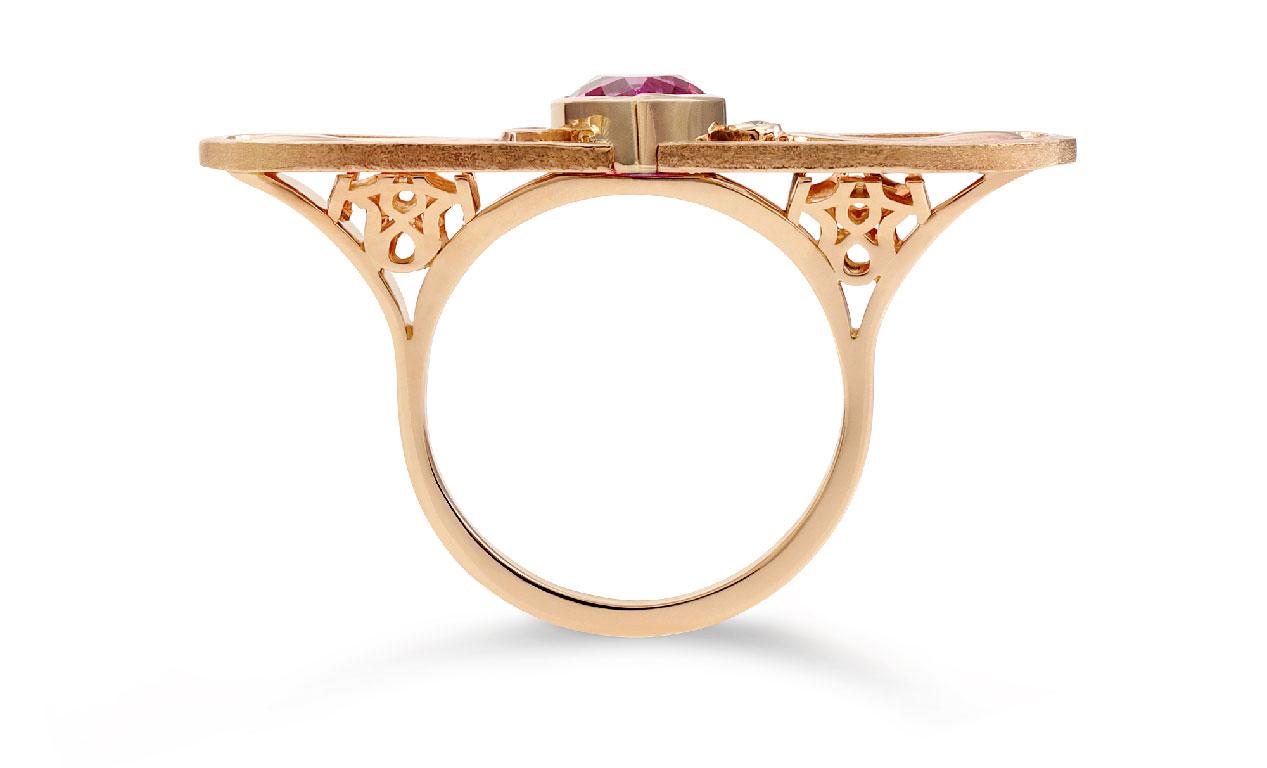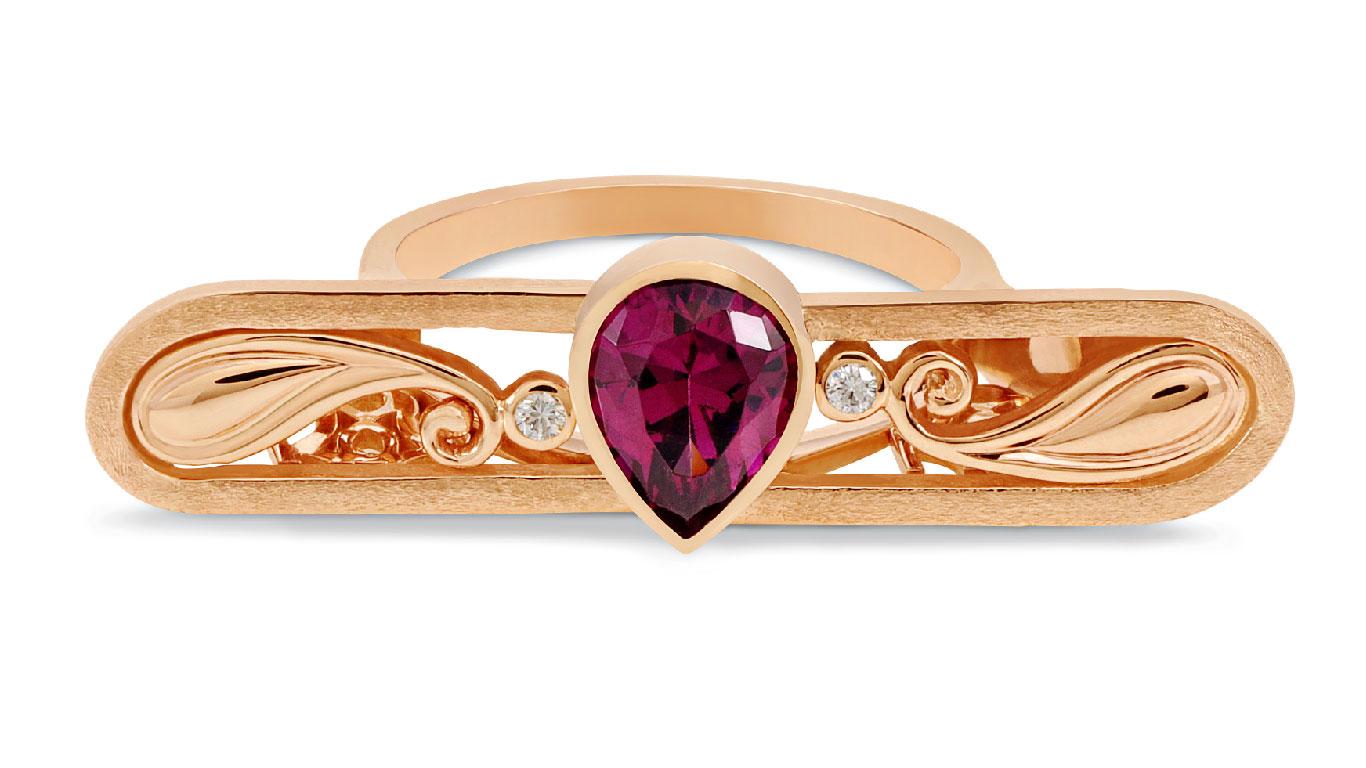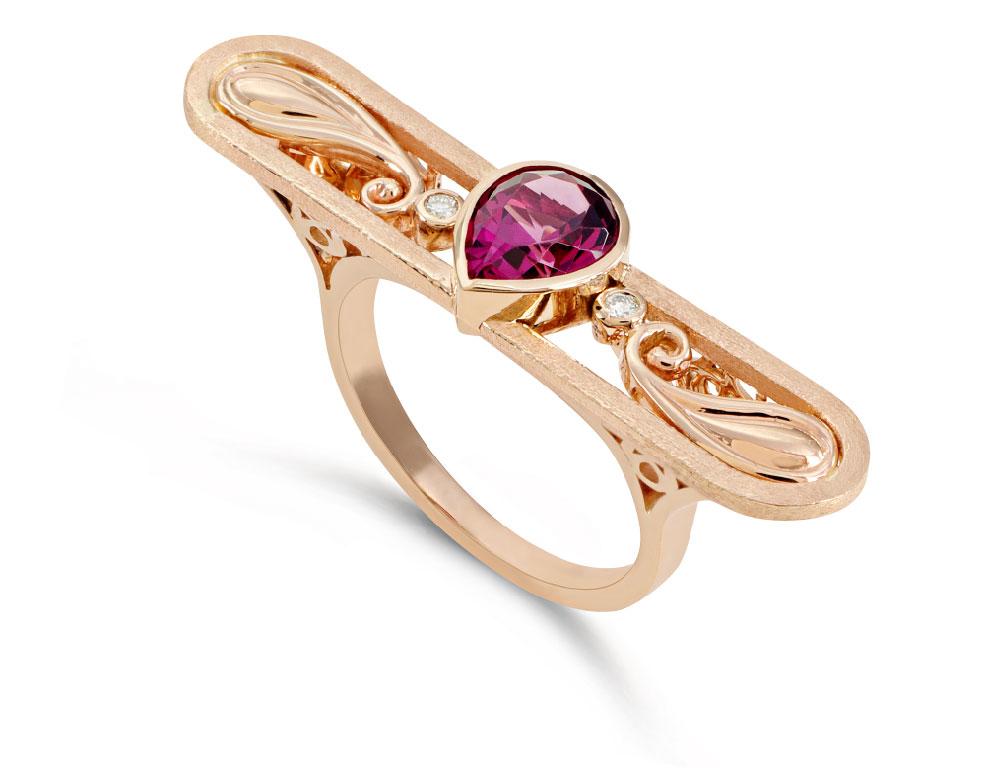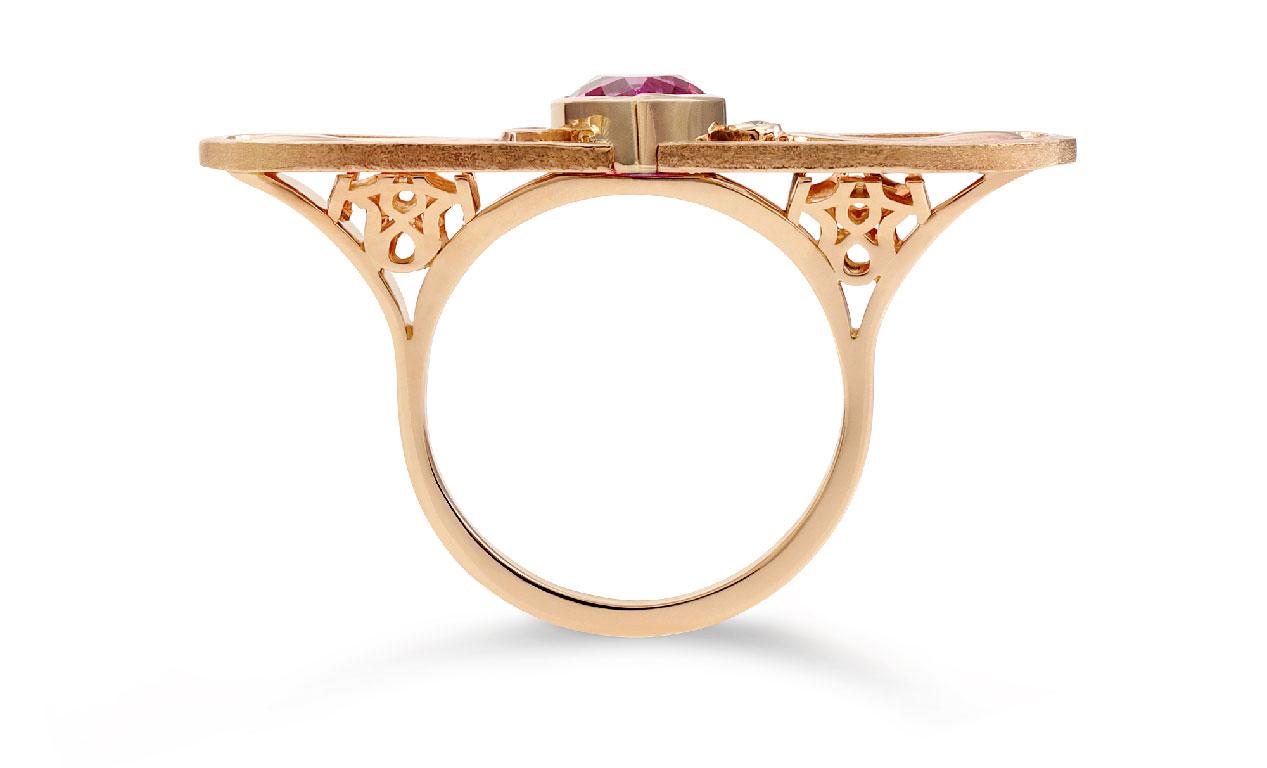 ---
1.76ct Kenyan Rhodolite Garnet pear cut
Cut by John Kibisu
14kt yellow gold
Size 8
Kate Hubley of K8 Jewelry loves purple garnets and found this one to be cheerful, yet sophisticated; pretty yet mysterious; playful yet luxurious. The pear shape is reminiscent of a drop of water - like life - and Kate found herself drawn to it.
This raspberry purple rhodolite garnet is from Kenya where it was cut into a classic pear shape by John Kibisu in Voi. We try to support local cutters in Tanzania and Kenya who are passionate about their work and are cutting to international standards.  
A life-changing trip to Tanzaniza inspired Kate's Voyage Collection that highlights the paisley motif. The globally embraced paisley pattern reflects multiculturalism alongside collective consciousness. This gorgeous ring is an extension of that collection and a tribute to our shared humanity, which Kate hopes to help enrich through her involvement in the Lift Collection. This rings is a long, single-finger ring in 14k yellow gold that gives pride of place to the purple garnet. 
100% of the proceeds from this ring will be donated to Gem Legacy to support East African women miners.
---