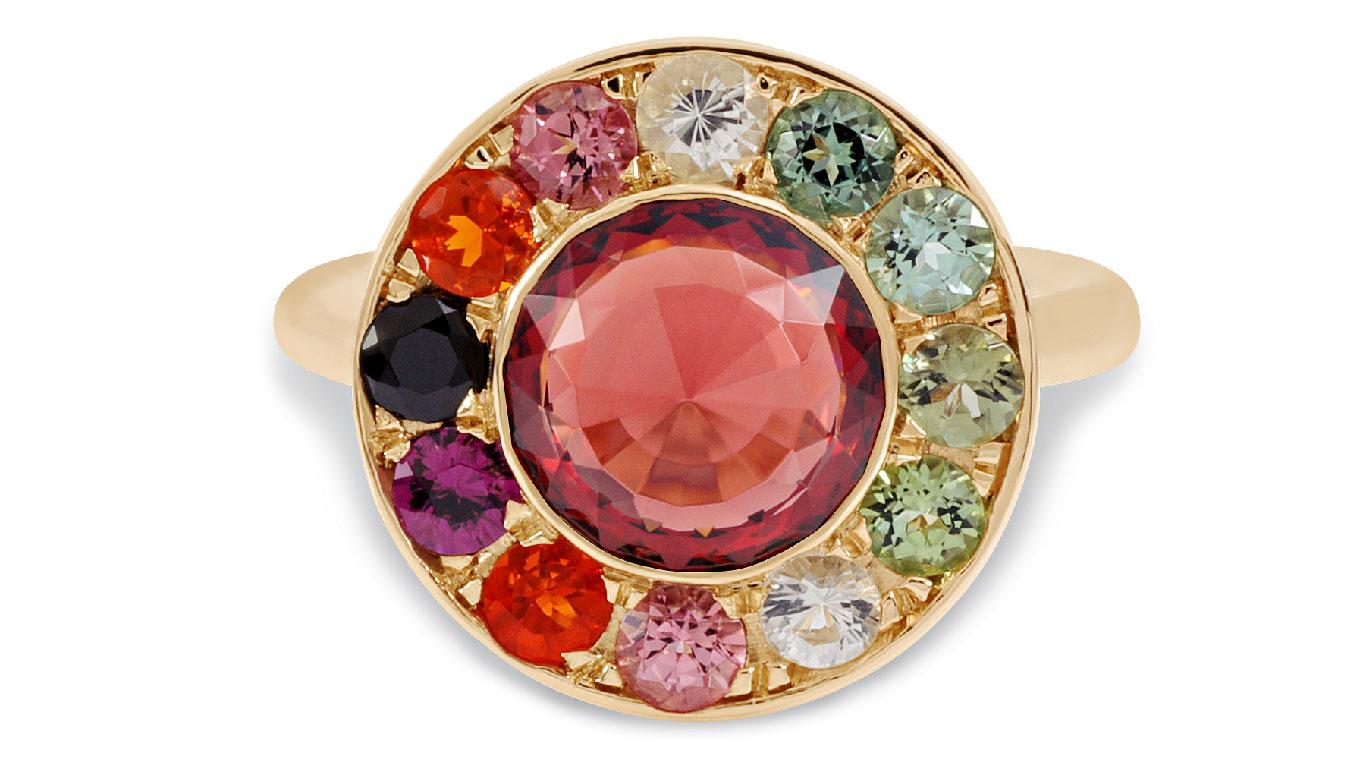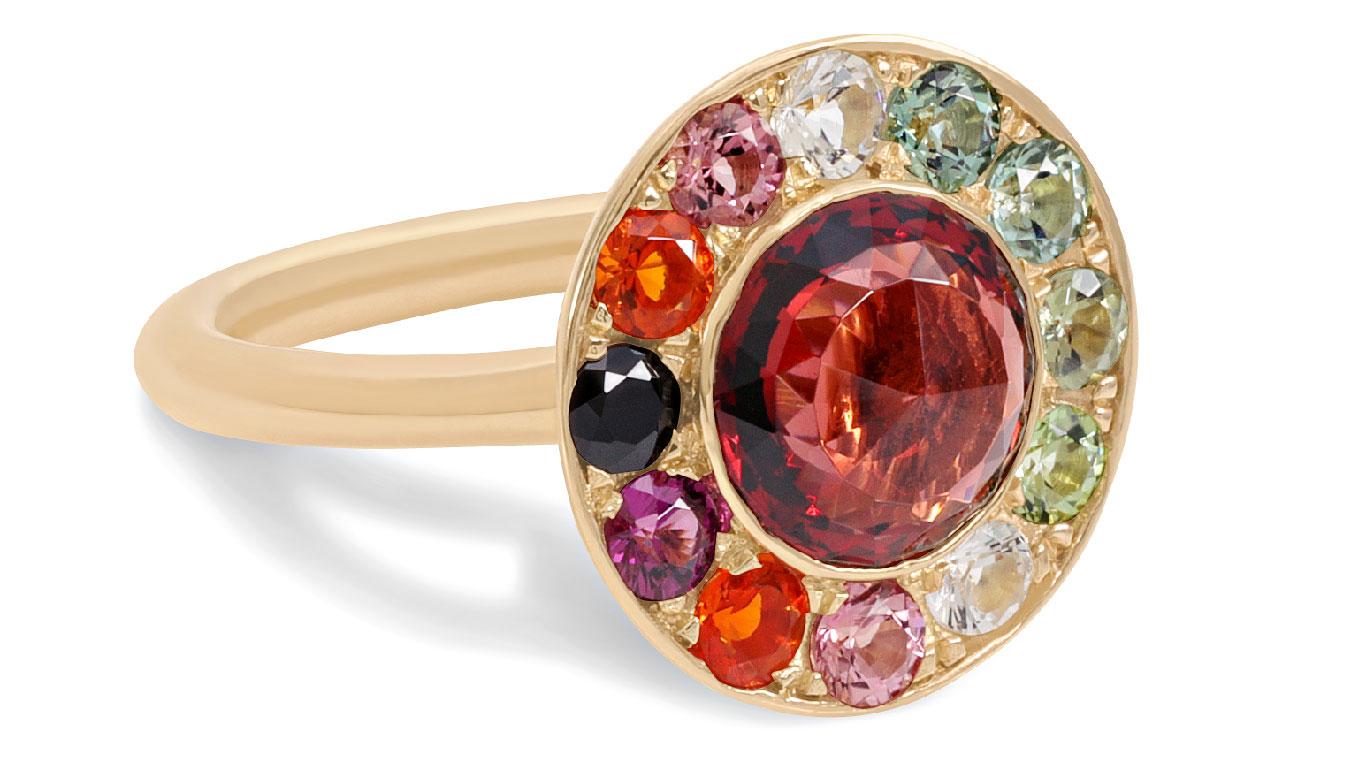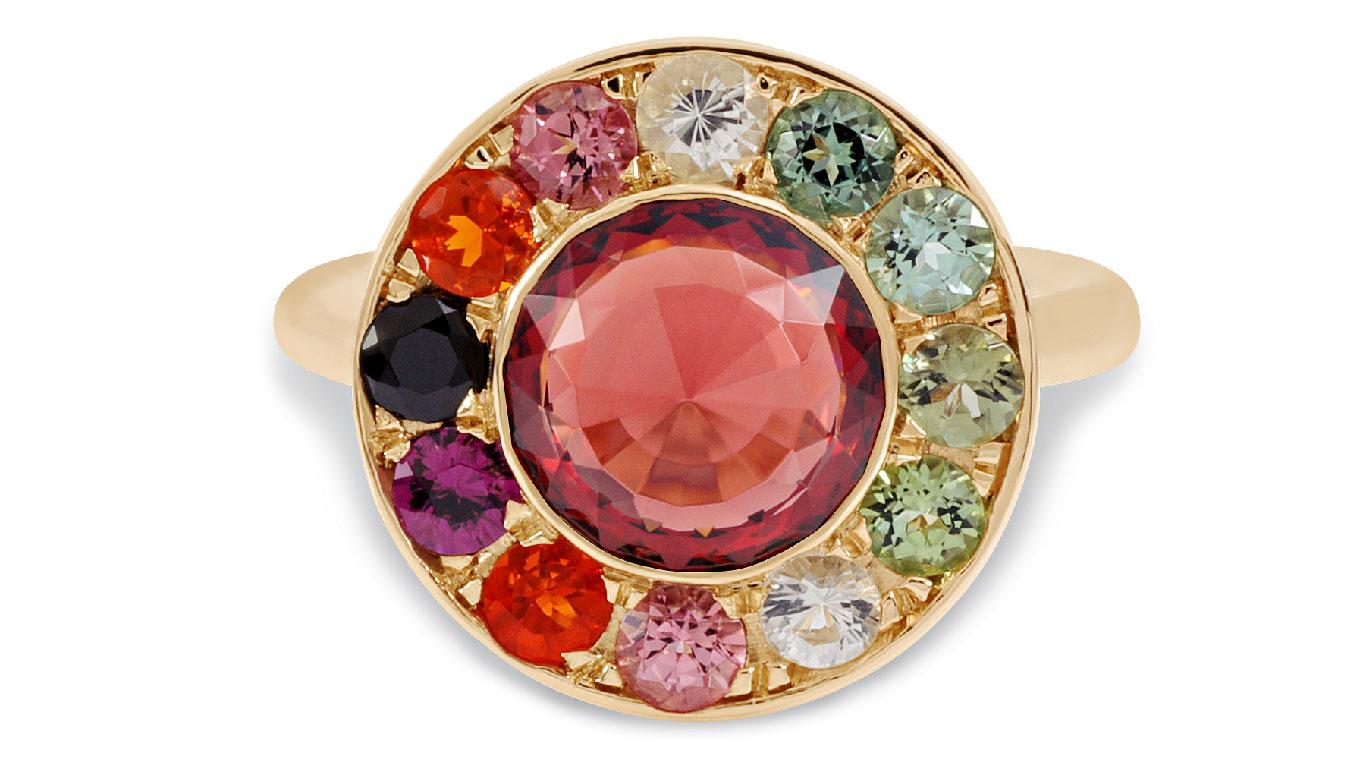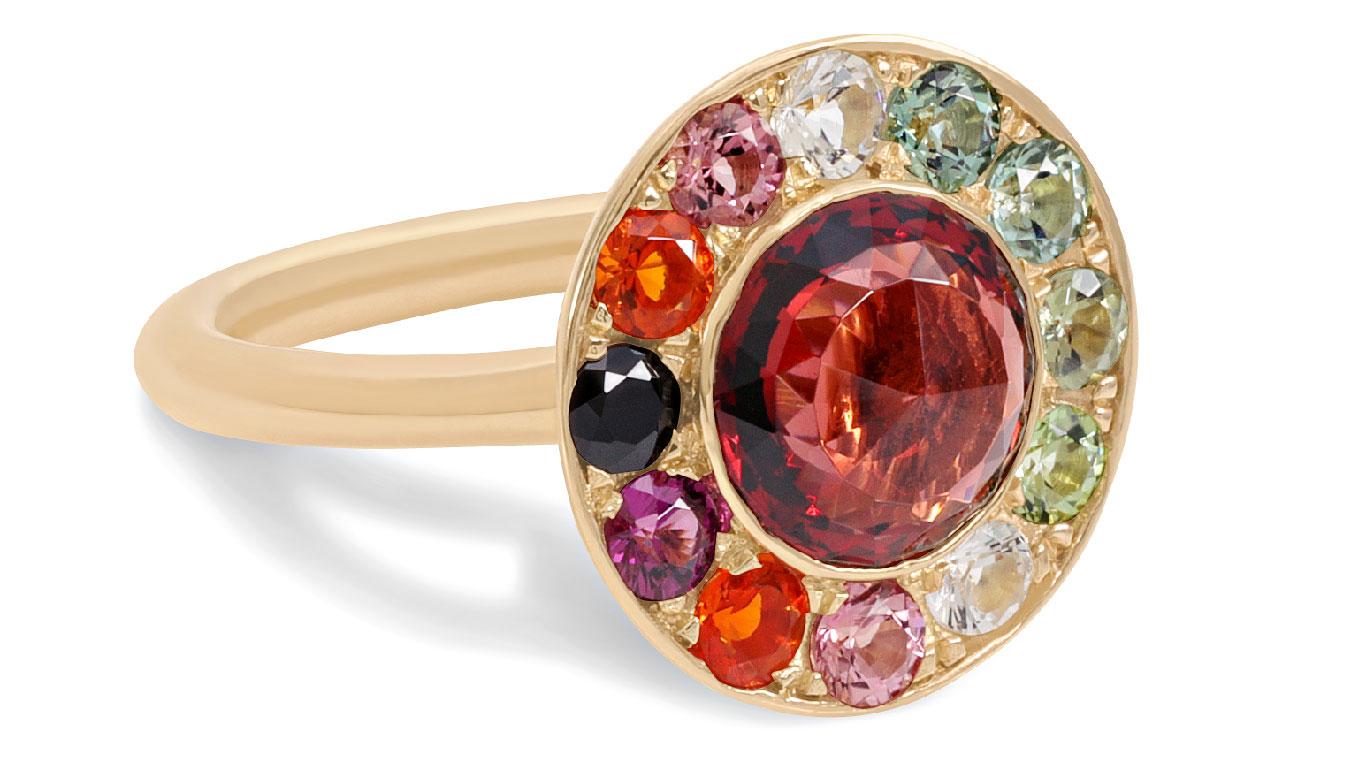 ---
2.73ct Round Rhodolite Garnet

Cut by Beth Stier in Michigan

Size 6
This round custom double rose cut rhodolite garnet hails from Umba, Tanzania where it was purchased rough. For Yurga of JUNETHINGS, it was love at first sight, and she went on to create this stunning rainbow cluster ring that's both playful and incredibly meaningful. The rose cut gem evokes love and empathy with it's warm red color. It is both feminine and masculine because we all are a mix of the two. 
The colorful surrounding gems communicate a spectrum of our emotions. We are both joy and sorrow, and everything in-between, because that's how life is. But we can always lift, smile, and share because that makes us so much stronger. It's empower-RING! 
100% of the proceeds from this ring will be donated to Gem Legacy to support East African women miners.
---