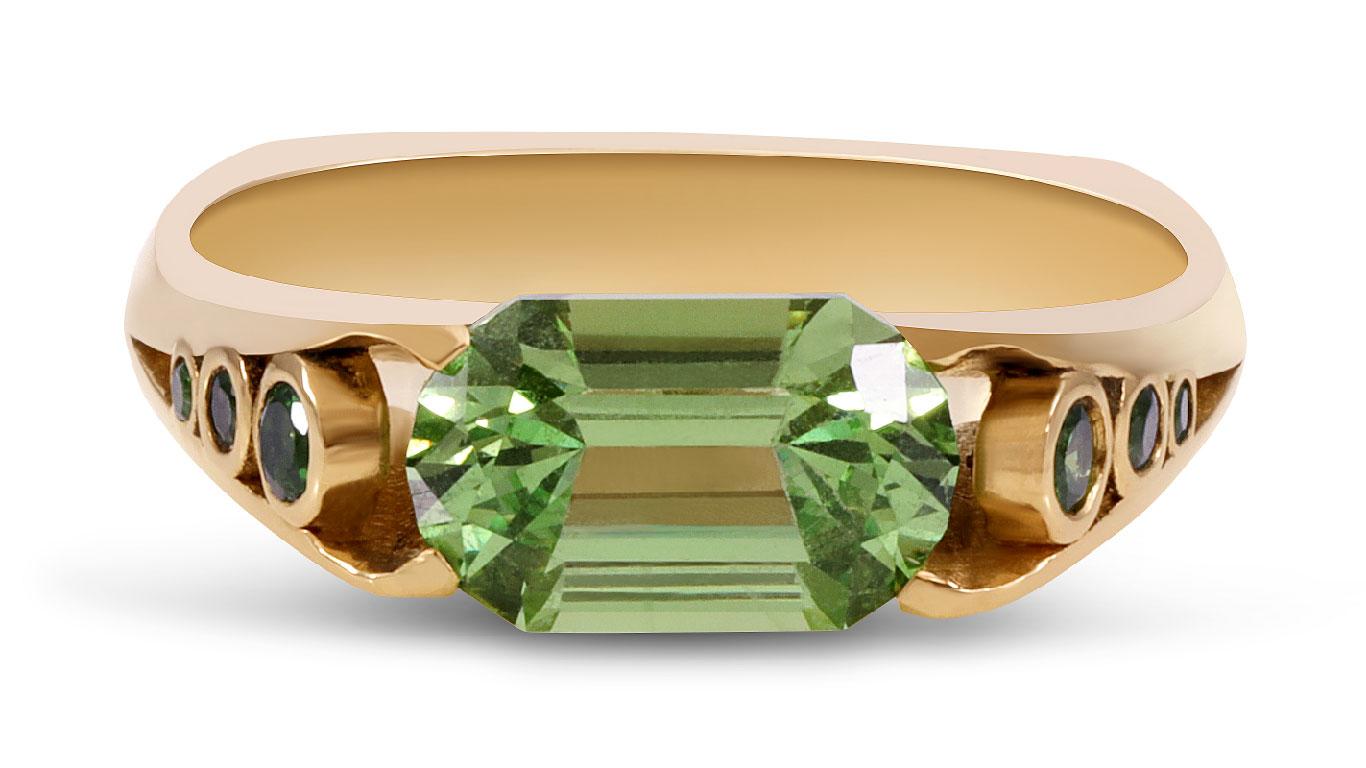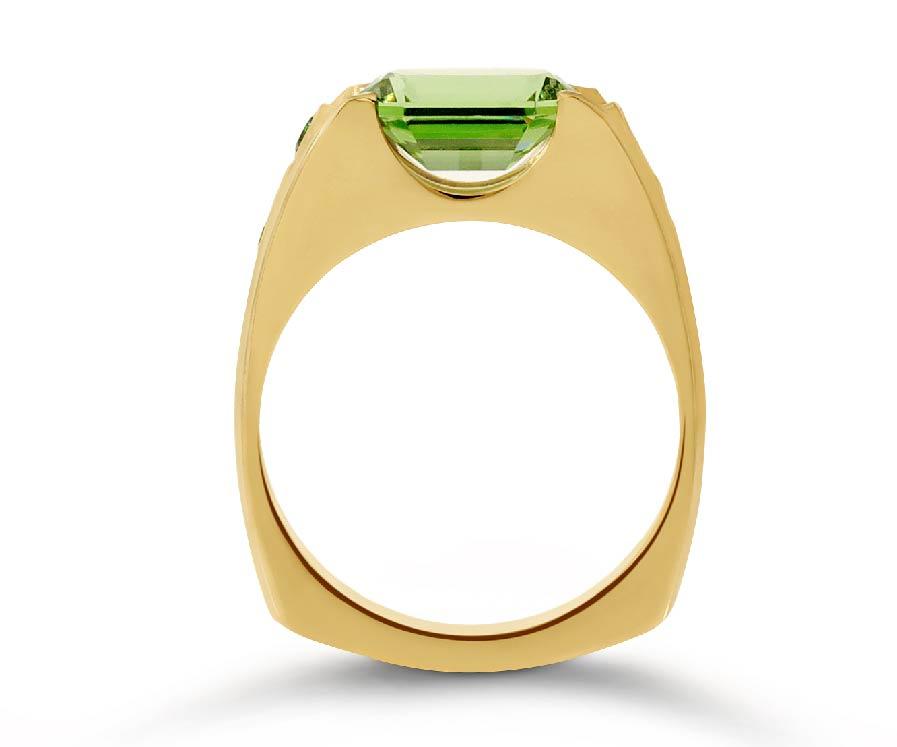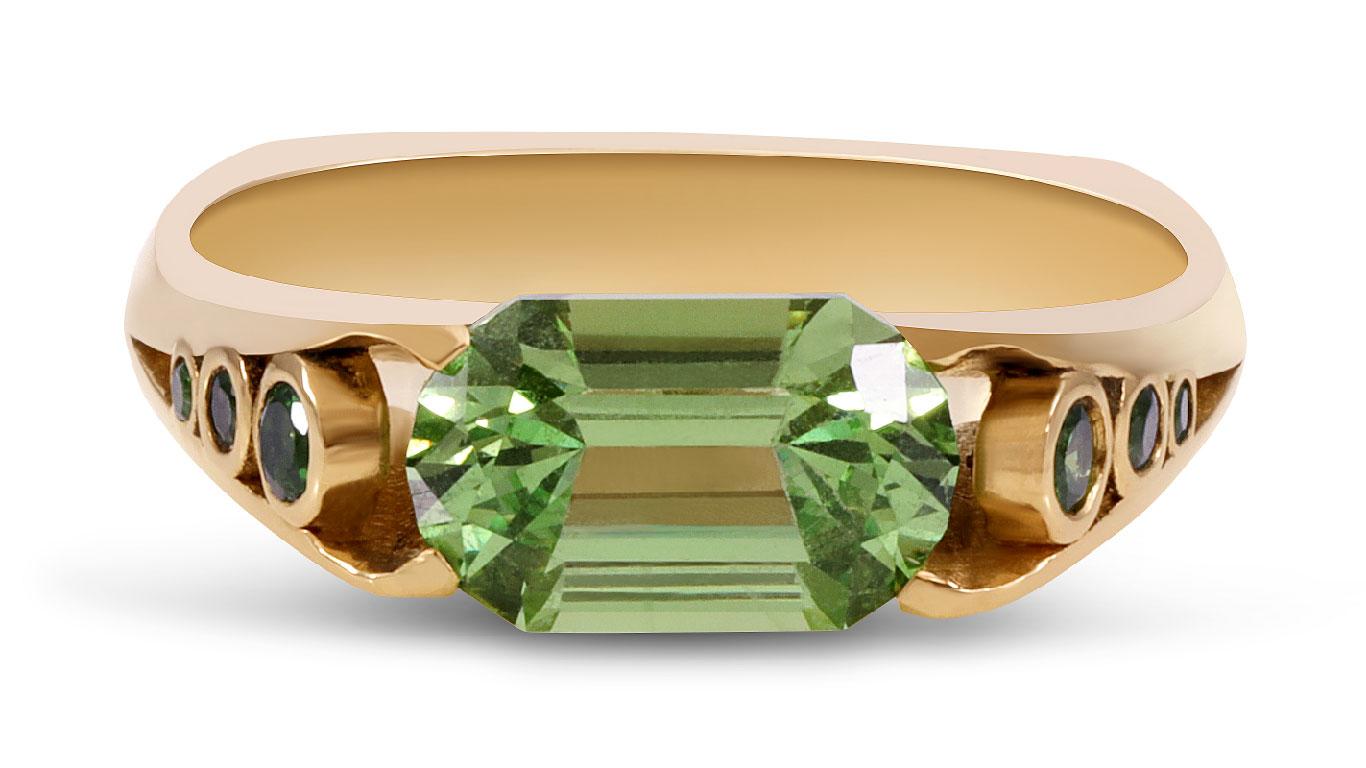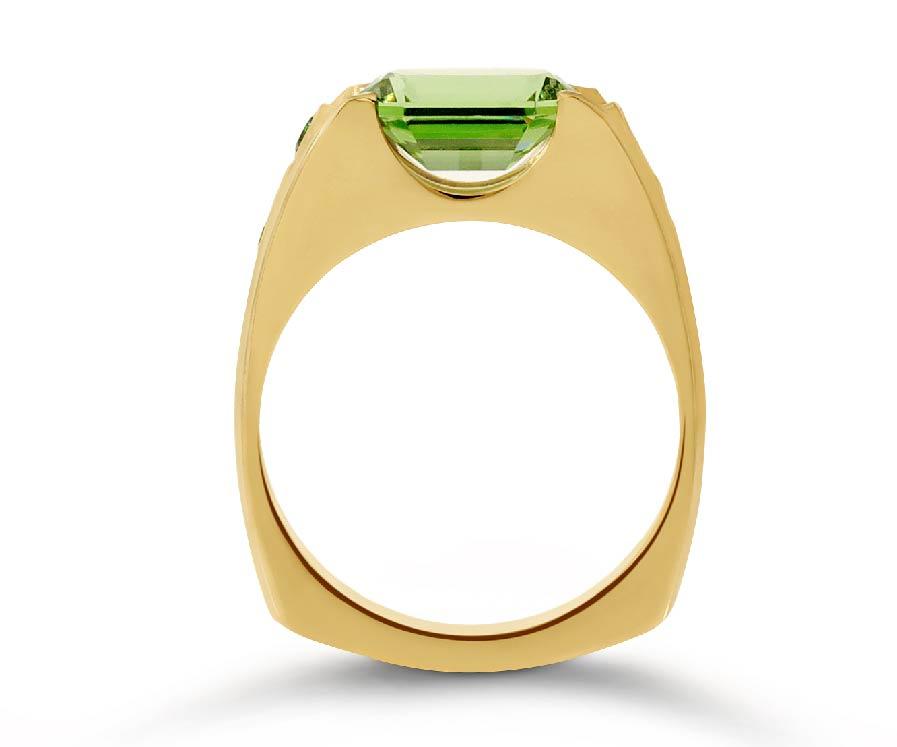 ---
1.86ct Grossular Garnet with Tsavorite Garnet accents
14kt recycled yellow gold
Size 6.75
This sensational modern design is ENJI Studio Jewelry's contribution to the Lift Collection benefiting East African women miners.
A vivid green grossular garnet graces this ENJI Studio Jewelry design. This gem was sourced in its native Kenya, where it was also faceted by the talented Marvin Wambua in Nairobi into his own proprietary design. This color is sometimes called "kiwi" by collectors and appears to glow with the unique barrel faceting structure. 
There was something about this garnet that immediately captivated Niki of ENJI Studio. Perhaps it was its gorgeous green hues or the very unique cut, but she knew she had to work with it.
Niki wanted there to be a sense of upward motion in the ring, fitting the Lift theme of the collection and the aims of this project to uplift mining communities. She felt it was only appropriate to accent the center garnet, which was ethically mined and cut in Kenya, with fair trade Kenyan tsavorite garnets, highlighting their vibrant green hues. To show off as much of the stone as possible, Niki kept the sides of the setting open, allowing light to hit every angle.
100% of the proceeds from this ring will be donated to Gem Legacy to support East African women miners.
---