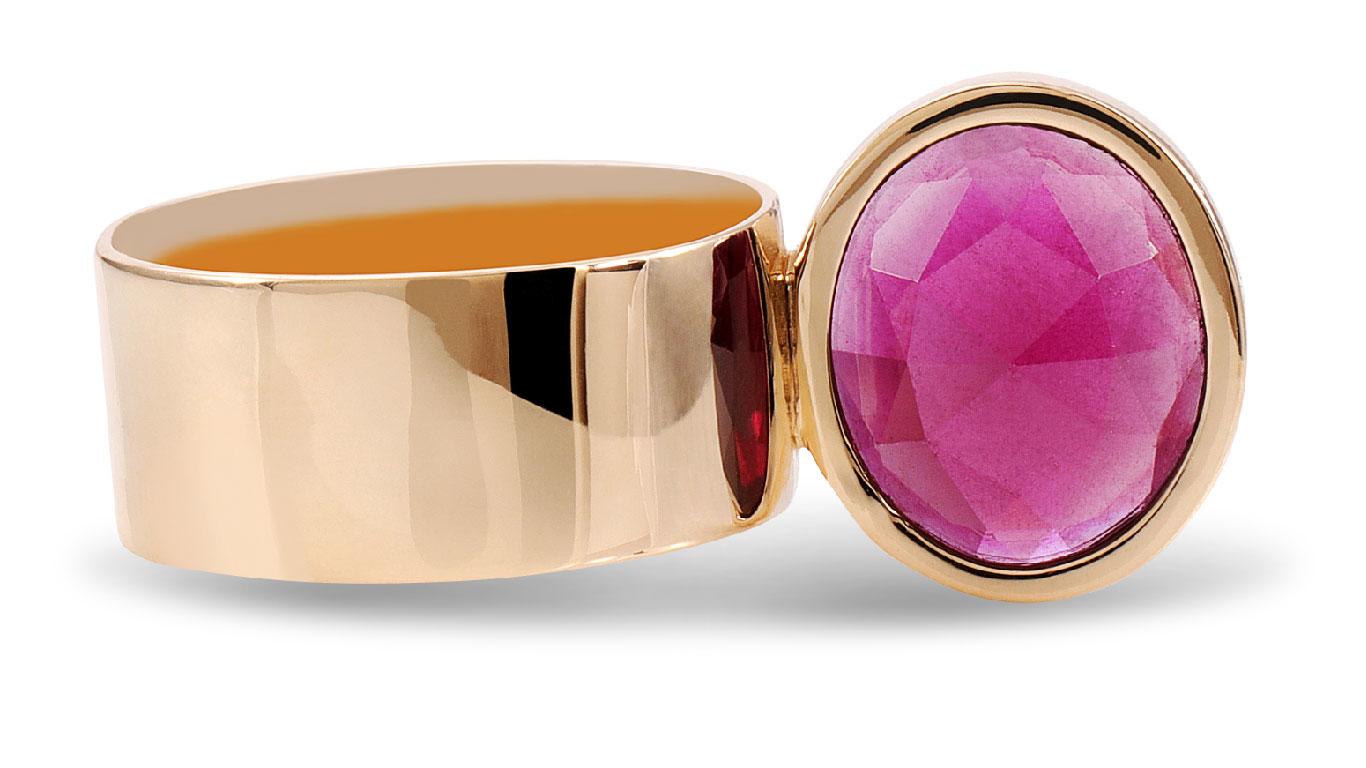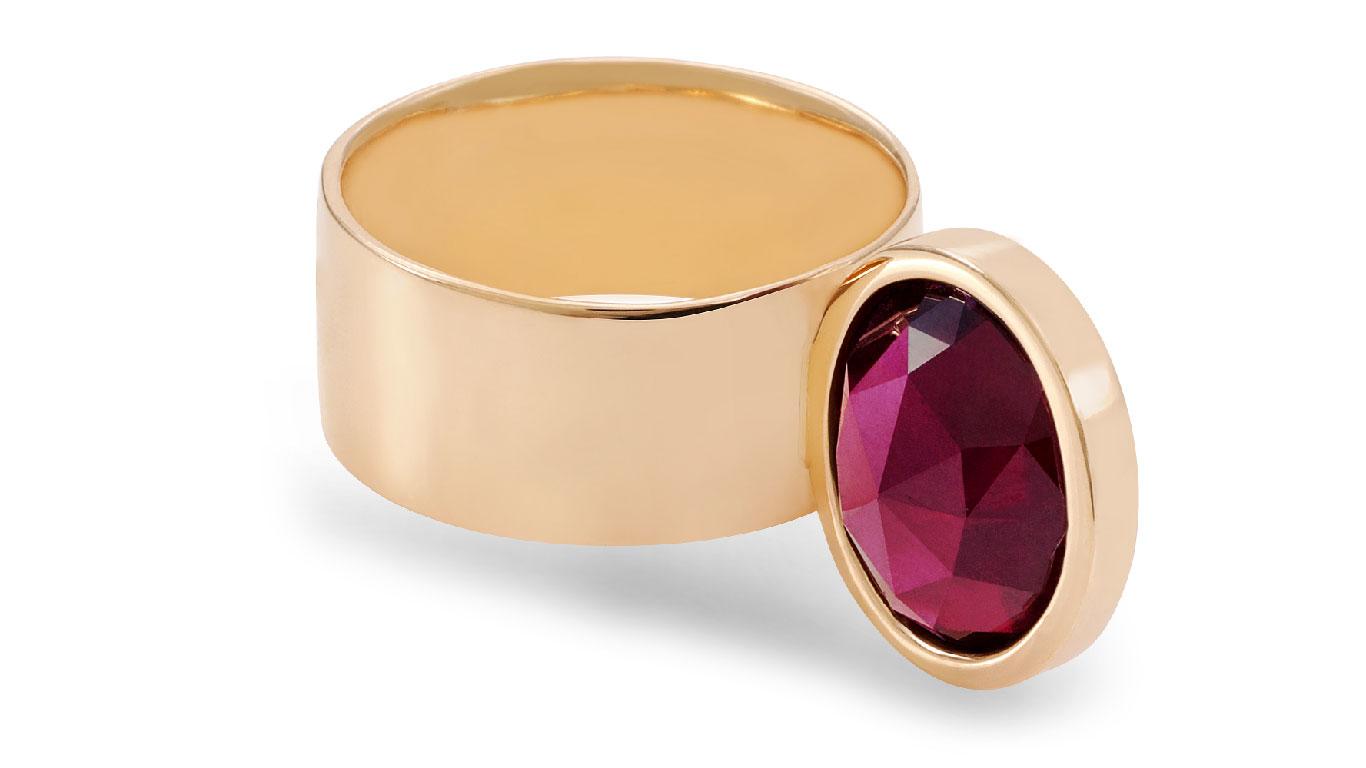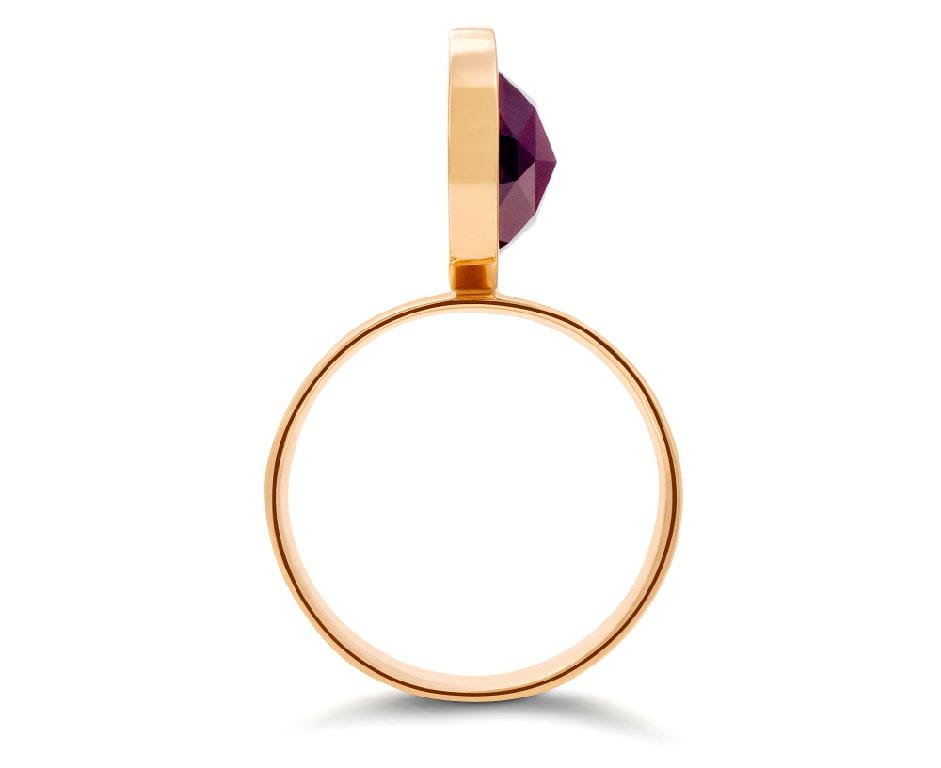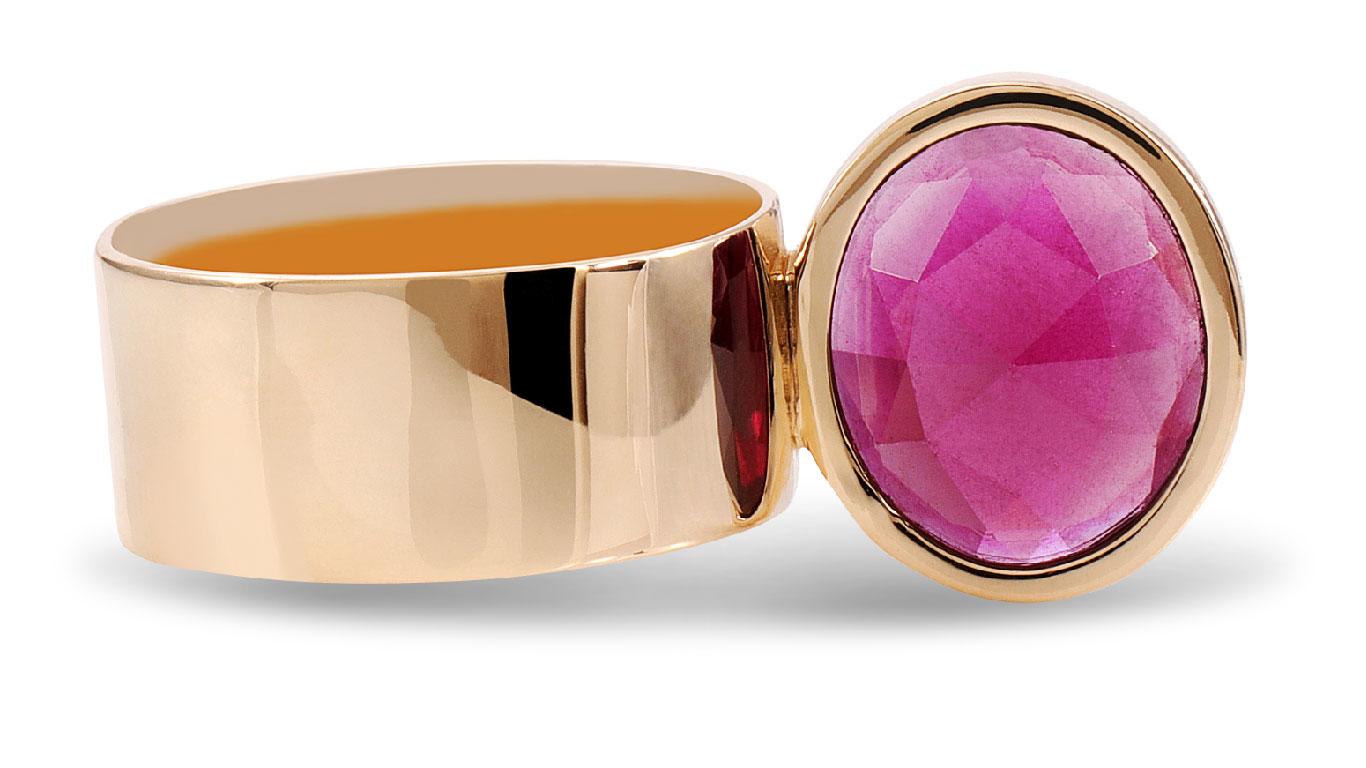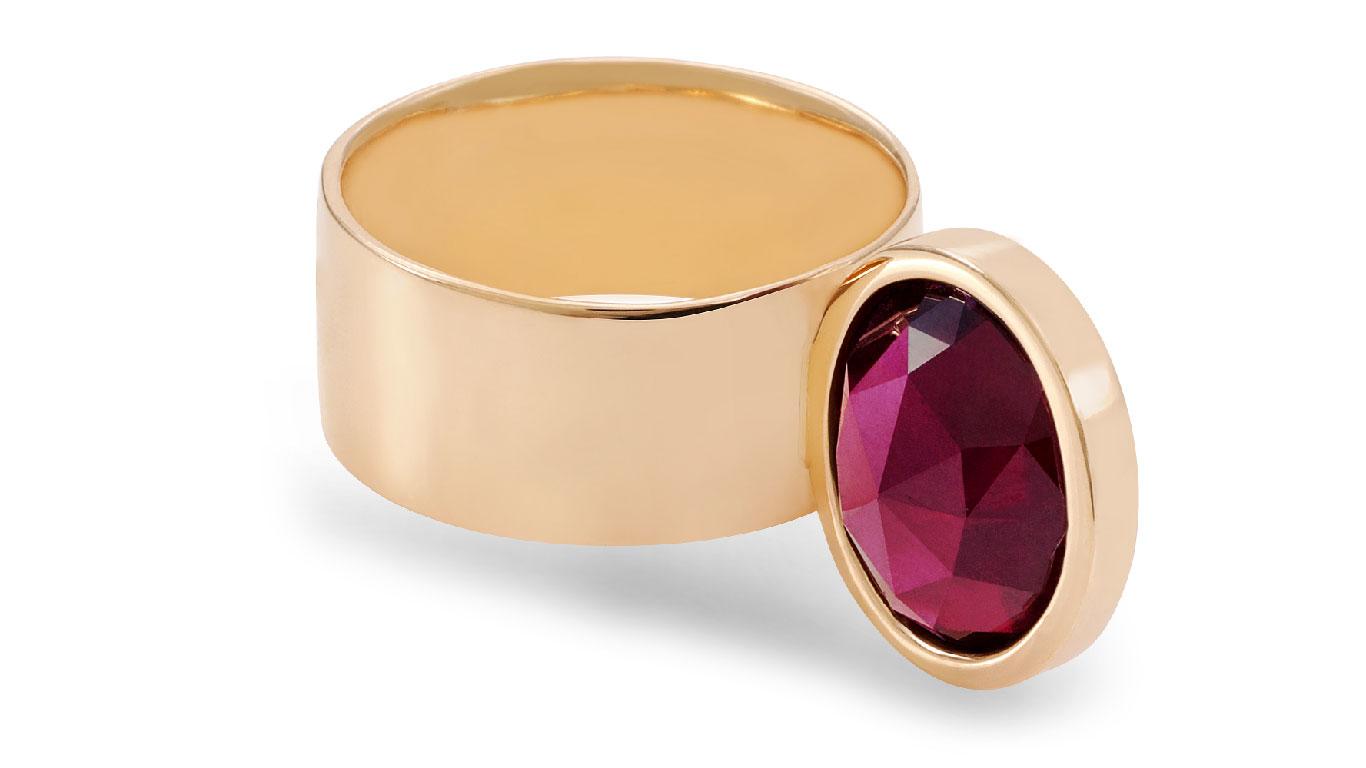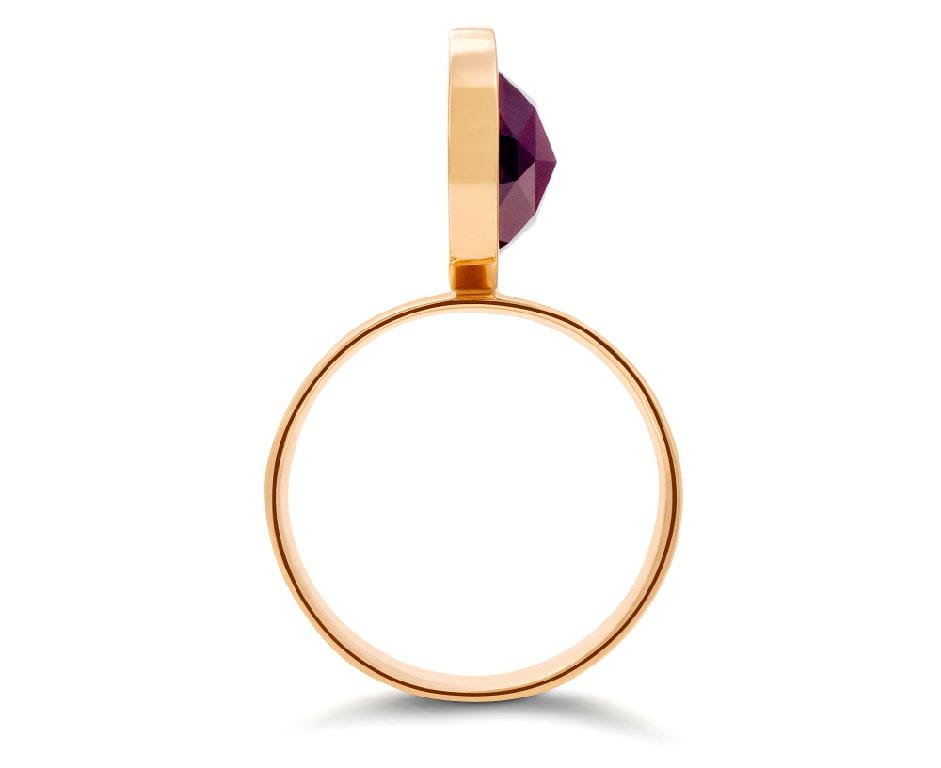 ---
7.21ct Purple Garnet from Mozambique
Cut by Peter Torraca
14K yellow gold. 
Size 8.
Leslie's signature Perched Setting® is perfect to showcase this rich purple garnet that hails originally from Mozambique. The custom rose cut was actually one of several gems cut from one very large exceptional rough gem by American cutter Peter Torraca.
The simple, unique design truly elevates the beauty of this rhodolite to the next level by allowing light to pass through the gem and highlight its color and brilliance. The unusual setting seems to draw people in, sparking conversations and connecting people. With this ring in particular, it gives the wearer the opportunity to share about The Lift Collection and how it benefits the women who mined the stone.
100% of the proceeds from this ring will be donated to Gem Legacy to support East African women miners.
---